Ashok Soota is the Executive Chairman and Co-Founder of Happiest Minds Technologies. It was a next-generation IT Company based in Bangalore. Now it operates around the world. It mainly focuses on providing services on disruptive technologies. The company aims at enabling Digital Transformation for customers by delivering a Smart, Secure and Connected experience through disruptive technologies. Ashok is an Indian IT entrepreneur having served for more than 30 years in the IT industry. He along with Shashi Kumarhave built a leadership team that has the experiences like Technology, Management, Marketing, Finance, Research and Development, Human Resources, etc.


He has been a President of the Confederation of Indian Industry (CII) and Manufacturers' Association of Information Technology. He then served on the Task Force for ITon the Advisory Council for the World Intellectual Property Organization, Geneva. He was the Chairman for the tenth Plan Committee on R&D in IT and author of the Committee's report.He has also been a member of the Global Board of Trustees of The Indus Entrepreneurs (TiE); served on the Board of Governors of IIM, Kozhikode.


Personal Life
Ashok was born on 12th November 1942 in Delhi. He pursued Senior Cambridge and Inter Science at La Martinere, Lucknow. He did his bachelor's in Electronics from the University of Roorkee which is now known as IIT Roorkee. He studied MBA from the Asian Institute of Management, Manila, Philippines. He started his career with Shriram Group of Industries in India in the year 1965. He present most of his years with Shriram Group. He served as aPresident of Wipro Infotech for about 15 years. Under his leadership skills, the IT business grew up to $500 million.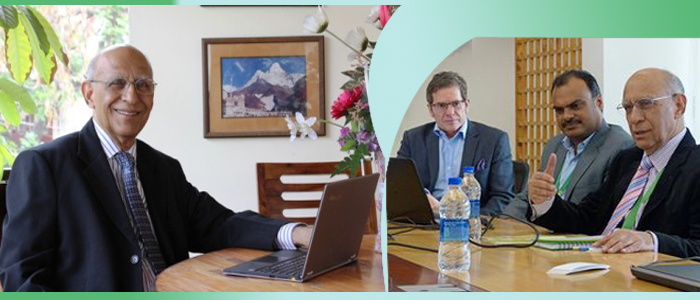 In the year 1999, he co-founded Mindtree. By his skills the company had become a global entity with revenue of $350 million with almost 10,000 employees across Americas, Europe and Asia. It was funded by the venture capital firms Walden International and Sivan Securities.


Achievements of the company as well as Ashok
Under him the company had been ranked Number 2 on the Deloitte Technology Fast 50 India in the year 2014. It was known as one of the 50 fastest growing technology companies in India. It was ranked 13 in the Deloitte Annual ranking of the fastest growing technology companies in Asia Pacific.
He received the Prof S N Mitra Award from the Indian National Academy of Engineering and the Golden Peacock Award for Technology Leadership.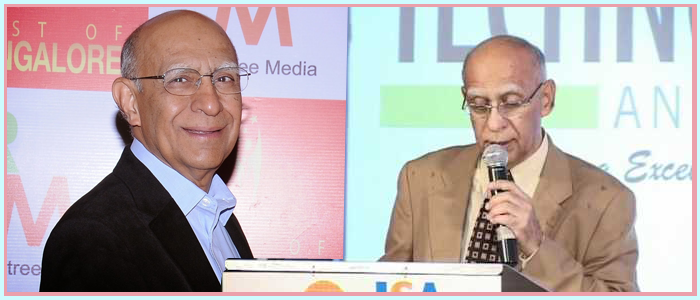 In 2008, he was bestowed in the world's top 10 luminaries. He received the Most Innovative People award in the World Summit on Innovation and Entrepreneurship.
Ashok has been recognized twice as 'IT Man of the Year', and as 'Electronics Man of the Year'.
In 2013, he was known as the one of the 12 Gems who has built the Indian IT Industry.