AshwinDani is the promoter and non-executive vice chairman of Asian Paints which is the India's largest paint company. Ashwin has taken the company business to a new height.He is an adviser to the Central Board of Trustees in Employees Provident Fund Government of India.He was the President of the Indian Paint Association (IPA), President of the Board of Governors of the UDCT Alumni Association, Mumbai. He is also the Director at Rangudyan Insurance Broking Services, Geetanjali Trading & Investments and at HitechPlast. He is the member of the Board of Management of Institute of Chemical Technology,Non-Executive Independent Director of Sun Pharmaceutical and Independent Director of Wockhardt Hospitals.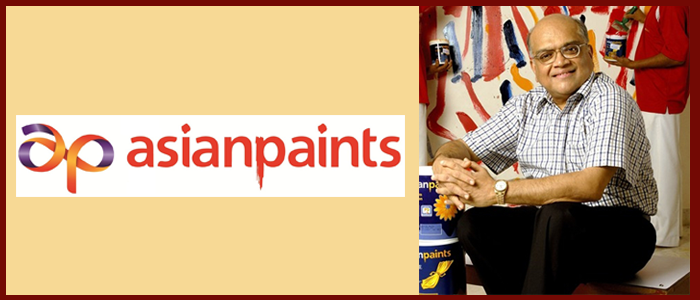 About the Company
Asian Paints Ltd. (APIL) is the market leader in decorative paints with a 45% market share in the organized sector. The company has maintained its leadership through its extensive marketing network and innovative products. The vision of the company is to be amongst the 5 decorative paints manufacturer in the world. It has always been the technology-driven company. It is the first company to use computers for our daily activities. Now it is implementing supply chain management solutions by I2 Technologies. It has always been a professionally managed company by hiring the best. Under the guidance of Ashwin the company has recentlyrestructured opportunities to advance one's career in the company. The package provided is one of the best in the industry.


It has proved various sops to the housing sector demanding for housing. The benefits have extended with a positive impact on paint companies. The growth of the industrial segment will be directly related to industry growth. The Indian industry is bound for the industrial paint segment. The company has provided new housing policy with bright looks. The exterior segment has opened a new avenue for paint companies to exploit. The wood finish segment is growing rapidly.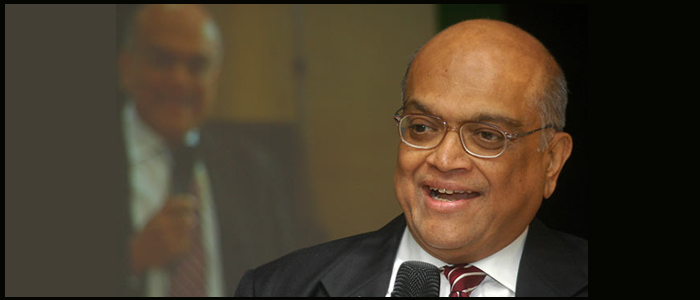 Glance at his life
Ashwin was born in the year 1944 in Mumbai. His father was one of the co-founders of Asian paints. There were 3 other founders along with his father. Inspired by him, he completed his Bachelors of Science from Institute of Science, in Mumbai, Bachelors of Science and Technology in pigment from UDCT University of Mumbai, Master's in polymer science from University of Akron, Ohio USA and Diploma in color science from Rensselaer Polytechnic Troy, New York USA.
He started his career in the year 1967 as a Development chemist with Inmont Corp. in Detroit, USA. He came back to India and joined his family business Asian Paints in the year 1968. He joined as a Senior Executive. He set up the joint venture between Asian Paints and PPG industries of USA.Hehas three children. His son JalajDani looks after international markets and other son MalavDani is on board as non-executive director of Asian Paints.


Awards
In 2012, he received the Color Society Lifetime achievement award.