Ashwin Suryakant Dani, The non-executive chairman of Asian Paints Ltd., India's largest paint firm with operations in 16 countries, is a multibillion-dollar businessman from India. He was vice chairman and managing director from December 1998 to March 2009. The top 50 richest Indians include Ashwin.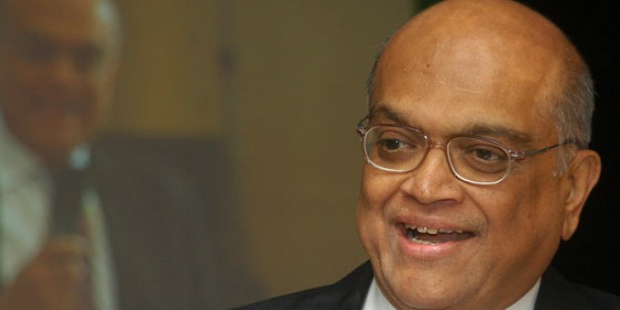 | | |
| --- | --- |
| Name | Ashwin Dani |
| Born | 24/09/1942 |
| Education | Bombay University, University of Akron |
| Nationality | Indian |
| Children | Jalaj, Hasit, and Malav |
| Award | "Achiever of the Year Award – Chemical Industry" given by the Chemtech Foundation in 2003. |
Early life
---
Ashwin's birthplace is Mumbai. The boy's father, Suryakant, was a founding partner of Asian Paints. Ashwin earned his science bachelor's degree from the Institute of Science, University of Mumbai; his science and technology bachelor's degree in pigment, paint, and varnish from UDCT Mumbai; his polymer science master's degree from the College of Akron in Ohio; and his diploma in colour science from Rensselaer Polytechnic Institute in Troy, New York, all in the United States.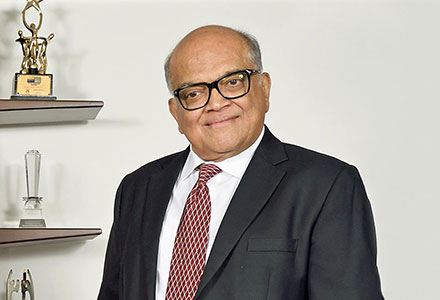 Inmont Corp. (now BASF), a company based in Detroit, Michigan, hired Ashwin as a development scientist in 1967. Ashwin began working with Asian Paints in 1968 as a senior executive. He later held key positions, including director of research and development, director of operations, director of full-time operations, and vice chairman and managing director.
Ashwin is in charge of developing and launching numerous products at Asian Paints for the first time in India. In the Indian sector, he pioneered the concept of computerised colour matching.
Ashwin has been a member of the Board of the company since its inception in 1997 and played an important role in establishing the 50:50 joint venture between Asian Paints Limited and PPG Industries, Inc., the leading manufacturer of automotive coatings. PPG Asian Paints, the joint venture, has been operating for 21 years.
Career
---
His father helped co-found Asian Paints in 1942 as a small garage operation with three of his buddies. The year was the same as Ashwin's birth. Asian Paints now generates roughly $1.7 billion in revenue and operates 24 plants across 17 nations. Unfortunately, due to inflation, the corporation had to increase prices by up to five times during the previous fiscal year.
Associations
---
One of the two original members of Color Group of India, an organisation devoted to the advancement of computerised colour matching and colour measurement, is Dani. Ashwin is a consultant to the Central Board of Trustees of the Government of India Employees Provident Fund. He presided over the boards of directors for the Indian Paint Association and the Mumbai-based UDCT Alumni Association. The Institute of Chemical Technology's Board of Management includes Ashwin as a member.
One of the top pharmaceutical firms in India, Sun Pharmaceuticals, has had Dani on its board and audit committee up until recently. From January 2004 to September 2018, his employment at Sun lasted around 14 years. Since December 2011, Ashwin has served on the Board as chairman of the nomination and compensation committees and as a member of the audit committee of ACC Ltd., one of the best cement producers in the country.
Dani presided over the Kapadwanj Kelavani Mandal, Kapadwanj, and District Kaira from November 2008 to June 2017. The Kapadwanj Kelavani Mandal-sponsored educational facility provides instruction from kindergarten through secondary school and postgraduate courses in the humanities, business, and sciences. There are around 6,000 learners on campus.
Personal life
---
Three children—Jalaj, Hasit, and Malav—were born to Dani and Ina Dani. Malav's third-born, Dani, serves as a non-executive Asian Paints' Board director.
Networth
---
In 2021–2022, his net worth was steadily increasing. What is the net worth of Ashwin Suryakant Dani at his age? Being a successful Indian business executive is the primary source of Ashwin's income. Therefore, only Ashwin Suryakant Dani's estimated net worth is being updated here, along with his income and assets.
Awards and achievement
---
Business India magazine awarded the title of "Businessman of the Year" in 2015. The Colour Society's lifetime achievement award was given out in 2012.
'Manufacturing' category of the Ernst & Young Entrepreneur of the Year award in November 2003.
In 2002, the Indian Institute of Materials Management presented the "Cheminor Award" for supply chain performance.
"Achiever of the Year Award – Chemical Industry" presented by the Chemtech Foundation in 2003.
Indian Paint Association (IPA) presented the "Lifetime Achievement Award" in 2011.
In September 2017, the Center for Professional Learning and the Hyderabad Development Authority presented the B. Krishnamurthy Honorary Award.
---

Please visit for more information about influencers.
Kalanithi Maran- The chairman of Sun Group and Television King of South India
Anil Dhirubhai Ambani – chairman of Reliance Group
Ashok Soota-The Executive Chairman and Co-Founder of Happiest Minds Technologies