Kalanithi Maran known as the Indian media baron and the highest paid CEO is the chairman and managing director of Sun Group. It is the most profitable television network in Asia with 20 television channels and 46 FM radio stations.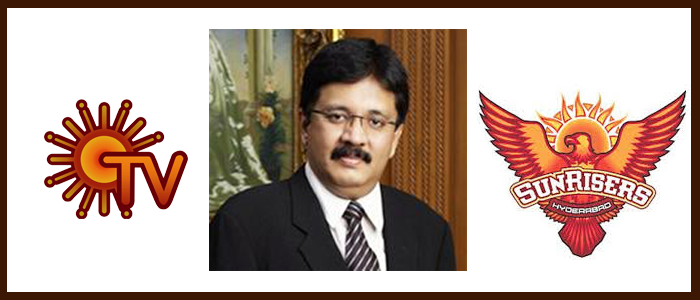 The Television King of South India. He owns the country's biggest national broadcaster with more than 70%. His television channels and newspapers are concentrated on South India. FM radio stations, film production outfit, magazines and DTH service are the other categories for his success. He entered into the field of aviation and acquired Spice Jet, which is one of the India's profitable airlines in the 2010.He later transferred the Spice Jet ownership to the original owner Ajay Singh in the year 2015.
He co-owns Sun Direct i.e. the DTH with Ananda Krishnan's Astro group which is a Malaysian billionaire. Today it has more than 5 Million subscribers. The Sun Pictures which is a film production outfit is engaged with big-budget film with several well-known casts. It is also known as the India's most expensive film productions.
Glance at his life
Kalanithi was born in the year 1964 in a politically influential family. His father Mr. Murasoli Maran is the former Union Minister of Commerce and his brother Dayanidhi Maran is India's textile minister.He is also the grandnephew of Muthuvel Karunanidhi, who is an Indian politician and served as Chief Minister of Tamil Nadu on five separate occasions. By this he used to overcome the losses he faced initially.

He completed his schooling in Don Bosco in Egmore, Chennai and graduation from Loyola College, Chennai. He also took part in other activities. At that time he was the student's union chairman. He pursued his MBA degree from University of Scranton, Pennsylvania, USA. He started his career with Sumangli publication as a circulation clerk. He also worked for Kunkumam which was a Tamil weekly magazine. He slowly started Poomalai which was the monthly video news magazine which was also circulated abroad. But later it was stopped due to piracy. Sun network was the first one to procure satellite broadcast industry in 1998.
He had a project in mind which was rejected by Zee TV's junior editor. He then took loan from the bank to start Sun Network. Even though he was financially supported by his family influences he worked hard for the Network to glance his name. He felt hardships by launching the Tamil satellite television. Initially, it had 3 hours of Tamil programs in ATN channel. He then gradually expanded the network to 24 hours television channel in Tamil, Telugu, Malayalam, and Kannada languages. He faced discouragement during his initial career times. In 2007, the followers of Karunanidhi fumed at newspaper allegations of Maran family. At this time he himself handled all allegations and overcame the losses.

Today Sun Network had crossed 90 million people in India with more than 20 countries abroad, including US, Singapore, Malaysia, South Africa, and Australia. He married Kaveri Maran in the year 1991, who hails from Karnataka and blessed with a daughter Kavya. Now his wife is also the Joint Managing Director of Sun Network.
Awards
He conferred the Young Businessman award from CNBC.