The chairman and creator of the Sun Group is the Indian media tycoon Kalanithi Maran. He owns television networks, publications, FM radio stations, DTH services, newspapers, and a studio that produces films. From 2010 until 2015, he held a sizable portion of the Indian airline SpiceJet.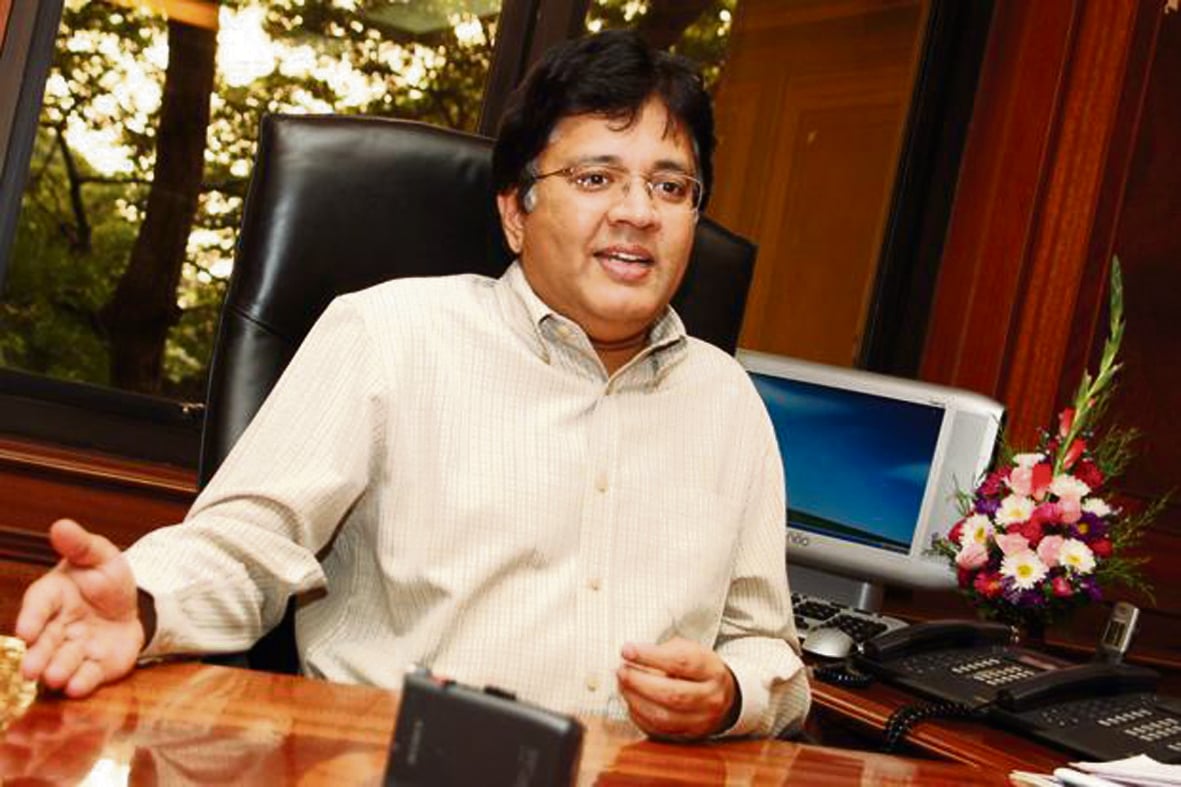 | | |
| --- | --- |
| Name | Kalanithi Maran |
| Born | 24/07/1965 |
| Education | Graduated in Commerce from Loyola College in Chennai MBA from University of Scranton, USA |
| Nationality | Indian |
| Children | Kaviya Maran |
| Award | 2006 – Young Businessman Award by CNBC |
Career
---
Maran launched Poomaalai, a monthly magazine in Tamil, in 1990. On April 14, 1993, he established Sun TV. On April 24, 2006, Sun TV raised $133 million for 10% of the share capital and debuted on the Bombay Stock Exchange, propelling him into the list of billionaires. He was one of the few participants in a roundtable discussion with visiting US President Bill Clinton at the time.
He had a net worth of $4 billion in 2010 and was the highest-paid businessman in India. He was the 17th richest Indian. With a package of Template: INRConvert apiece for the fiscal year 2011–2012, Maran and his wife Kavery Maran were rated second on the list of Indian executive pay charts, behind Congress MP Naveen Jindal.
In addition to being dubbed the "Television King of Southern India" by Forbes magazine, he has received the Young Businessman Awards from Ernst & Young and CNBC.
In what way did he start his journey?
---
Since the outset, Kalanithi had demonstrated leadership abilities and a constant desire to go against the herd. After completing his education at Don Bosco in Chennai [formerly Madras], Kalanithi enrolled at Loyola College, where he quickly rose to the position of chairman of the student union and spearheaded an anti-Sri Lankan Tamil campaign.
He came to Pennsylvania shortly after finishing college to pursue his Master's in Business Administration at the University of Scranton. While doing so, he had a unique experience that inspired him for a lifetime. In the middle of the 1980s, Kalanithi noticed that the US provided a wide range of channels that covered a variety of genres. As a result, he began to believe that introducing this technology to India would spark a revolution.
However, he was too young to handle such a significant duty. As a result, after earning his Master's degree, he returned to his hometown and began working as a circulation clerk for Sumangali Publication. He later began working for Kunkumam, the owner of a weekly Tamil magazine.
Later in 1990, he launched Poomaalai, a monthly video news magazine (VHS) in Tamil, as his first family-owned business. In 1992, after conducting the same business successfully for about two years, it came to a sad end when he was requested to quit due to piracy. But despite this, he continued with his life. Now that he had the required experience, he knew he was prepared for a significant undertaking. Thus, he founded the SUN Network after drawing inspiration from his thoughts in the US.
Kalanithi Maran Net Worth
---
Kalanithi Maran has an assessed net worth of $2.3 billion. He is an Indian businessman and entrepreneur. After graduating from Loyola College, he served as the union's president. In 1990, he launched Poomaalai, a monthly VHS news magazine in Tamil. Due to piracy, the company shut down in 1992. In 1993, Maran launched Sun TV with $86,000 in bank financing. Sun TV was admitted to the Bombay Stock Exchange in 2005. On Bill Clinton's trip to India, Maran was one of the select few who had the opportunity to speak with him. The highest-paid businessman in India and the 17th richest Indian, according to the 2010 ranking, was Kalanithi. Barack Obama, the president of the United States, commended him for creating jobs in the country. Maran has won Young Businessman honours from CNBC and Ernst & Young. Forbes Magazine dubbed him the "Television King of Southern India." In 2010, he also received the News Television Entrepreneur of the Year honour. Sun Pictures, Dinakaran, Tamil Murasu, Kungumam, Sun Network, Sun Direct DTH, Spicejet, Suryan FM, Red FM, Sunrisers Hyderabad in the IPL, and Maran were all owned by Maran. Maran purchased SpiceJet, the most lucrative airline in India, in 2010.
Awards and Achievement
---
According to Forbes, Maran has a net worth of $4 billion and is one of India's 20 wealthiest individuals.
As the Founder Chairman and Managing Director of Sun Networks, he controls FM radio stations in India, magazines, newspapers, television channels, and DTH services.
He entered the aviation industry in June 2010 and bought the budget airline SpiceJet.
This decision was well-recognized since it reduced risk by entering a new field before prices spiked.
He is the nation's highest-paid CEO.
He controls 77% of the nation's largest national broadcaster, consisting of 20 television channels and 46 FM radio stations.
With Malaysian billionaire Ananda Krishnan's Astro business, he co-owns Sun Direct, a direct-to-home television service with 4.5 million members.
His movie-making company, Sun Pictures, is now filming a big-budget movie with a recognizable cast that is being dubbed as India's most expensive movie to date.
He was given the Ernst and Young, CNBC, "Young Businessman" award.
To Forbes magazine, he was referred to as "The Television King of South India."
Kalanithi Maran has earned a reputation for correctly predicting "The-Next-Big-Thing" and making progress toward putting it into action.
---
Please visit for more information about influencers.
Harsh Vardhan Goenka – Chairman of RPG Enterprises
Anil Dhirubhai Ambani – chairman of Reliance Group
Harsh Mariwala- Chairman of the Marico Limited