Amit Agarwal, a web geek, and personal technology columnist is Digital Inspiration's founder. He is India's first professional blogger. He has pushed for the restoration of internet restrictions in India as well as speech freedom. He frequently contributes to conversations on technology and various blogging platforms. Additionally, he writes a technology column for W.S.J. India. For GSuite and Google Apps Script, he has received the designation of "Google Developer, Expert."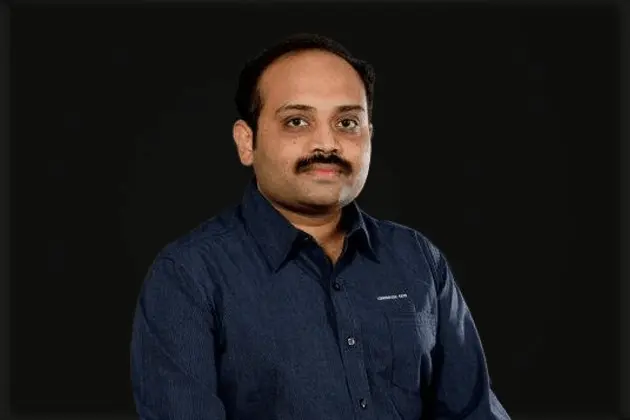 | | |
| --- | --- |
| Name | Amit Agarwal |
| Born | 15/03/1976 |
| Education | Computer Science from I.I.T. Roorkee |
| Nationality | Indian |
| Children | 2 |
| Award | He received Microsoft's Most Valuable Professional award from 2007 to 2010. |
About
---
Amit Agarwal is the first Indian blogger who gave India a new option to make money through blogging. He graduated from I.I.T. with an engineering degree in computer science. Amit has consistently been a diligent and top-performing student.
One of the most well-known and prestigious blogs that cover digital information on mobile apps and consumer software is labnol.org. He has created several useful Google add-ons and web apps. One of his incredible creations is Mail Merge for Gmail. For some of the most prestigious media, like The Wall Street Journal India, The Hindustan Times, and CNBC TV18, Amit also contributes a separate section on technology.
Amit is a frequent speaker at significant technology and blogging conferences and works in blogging and other web-related fields. His site, Digital Inspiration, was one of the top 100 tech blogs founded in 2004. The site's goal is to help and profit from people using software tools and other digital technology.
Early life
---
In 1977, Amit was born. He received his computer science degree from I.I.T. Roorkee. Initially, he started working for A.D.P. He left his job in 2004 to pursue a career as an Indian blogger. As a personal technology columnist for the Wall Street Journal, he was employed. He wrote an ebook, "The Most Useful Websites." This book deals with websites that are lesser known. It mentions websites that have the potential to increase the productivity of bloggers. It encompasses consumer electronics, web applications, and computer software that boosts productivity.
Career
---
In 2004, Amit launched Digital Inspiration, which publishes tips and tutorials on the efficient usage of software tools, services, and web-based technologies. Google Adsense has featured this as a "success story." It is mentioned as a 'must read' in India Today. It has been recommended on CNNGo, CNN's new travel and lifestyle website.
Amit has appeared on various T.V. and print media outlets like the B.B.C., CNN IBN, CNBC, NDTV, The Economic Times, and Lifehacker. The Economic Times refers to him as an unconventional thinker. The Straits Times of Singapore has added him to Asia's Blog Stars list. He established the India Blog School in the year 2010. It was a nonprofit initiative that aimed to spread the blogging culture in India.
Web applications by Amit
---
Amit created a few popular web applications and tools. He has contributed to several technology projects, including:
– Sleeping Time –This mashup service calculates how much time each Twitter user spends sleeping.
– Tall Tweets –This web application helps users write beyond 140 characters on Twitter.
– Zero Dollar Movies –This software is yet another free entertainment option.
– Hundred Zeros – This catalogue is the current free bestselling ebook on Amazon.
– Podcast Gallery is an online guide to the best audio and video podcasts across all genres.
– RSS Search– You can use this Google-powered feed engine to find RSS feeds related to your favourite subjects.
– HTML Mail– It composes email messages rich in HTML text and sends them online.
– AdSense Ads Preview and Sandbox Checker Tool displays Google ads per country for any keyword or webpage.
Networth
---
Label owner Amit Agarwal is also a speaker. In 2022, Amit Agarwal will have $5 million. He presents numerous technology-related seminars and blogging conferences. In January 2009, I coordinated a blog conference under the auspices of India Blog School. He receives the highest Adsense publisher payment in India. The average monthly income from Amit Agarwal's blog is USD 36,000. He listed his name in the top Adsense earnings list for 2013, and it is anticipated that he will do the same for the top Adsense earners list for 2014.
Awards
---
He received Microsoft's Most Valuable Professional award from 2007 to 2010.
The Best Technology Blog prize at the Indibloggies has twice been given to the site Digital Inspiration.
The designation of Google Developer Expert for Google Apps Script and GSuite.
He has also worked for a significant organisation like Bill Gates' Microsoft.
Amit also wrote an ebook, "The Most useful Website," describing the most helpful and discovered websites.
He is referred to as the "Founder of the Indian Blogging Revolution" by Hindustan Times.
Some Interesting Facts about Amit Agarwal
---
India's richest and most popular blogger is Amit.
With his technology blog, Labnol.org, he is the creator of India's blogging revolution.
He also established India Blog School, a nonprofit educational initiative.
Amit created various Google extensions, such as Mail Merge for Gmail, and from 2007 through 2011, was named Microsoft's "Most Valuable Professional."
---
Please visit for more information about influencers.
Baba Kalyani- The Chairman and Director of Bharat Forge.
Devi Prasad Shetty-The Chairman and The Founder of Narayana Hrudayalaya Health
BVR Mohan Reddy-The Executive Chairman of Cyient and Chairman of NASSCOMM