The Singhania family is a well-known commercial family in India, and they started in the city of Kanpur. The family has three main branches, with offices in Delhi, Mumbai, and Kanpur. Lala Kamlapat Singhania formed the JK Organisation, which has many million- and billion-dollar firms. It is currently one of the biggest conglomerates in India. Several publicly traded businesses, including JK Tyre, JK Cement, JK Lakshmi Cement, JK Paper, Jaykay Enterprises, JK Agri Genetics (JK Seeds), and JK Dairy, are primarily owned by the family (Umang Dairies).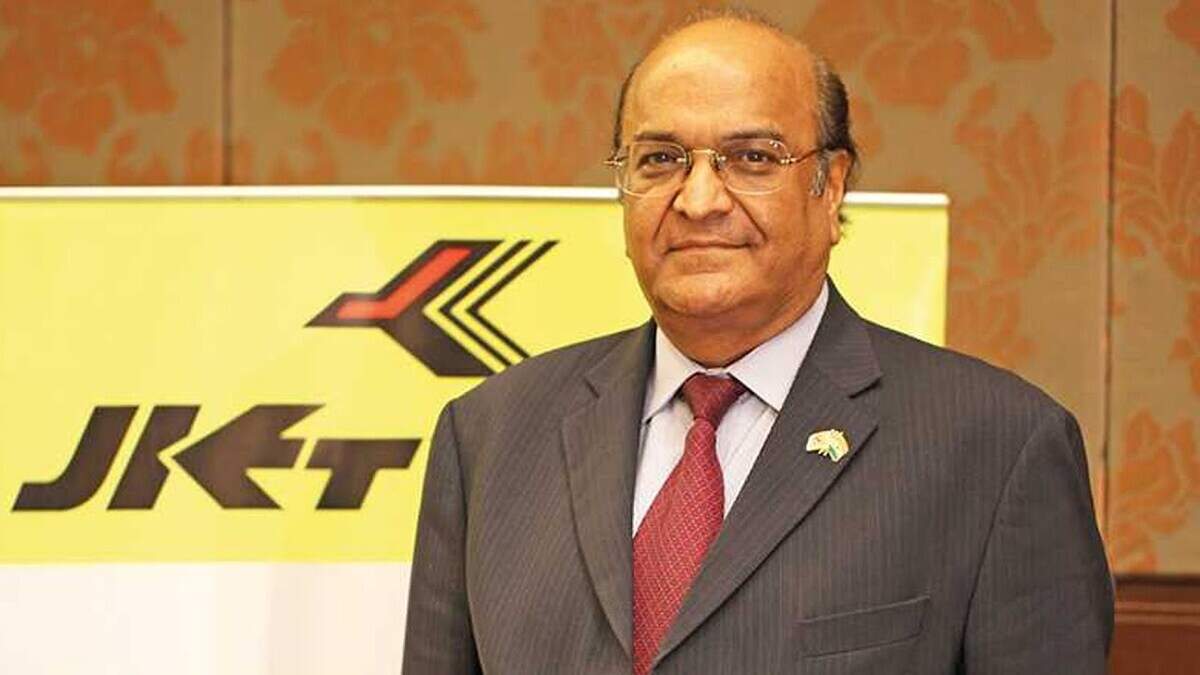 | | |
| --- | --- |
| Name | Dr. Raghupati Singhania |
| Born | 1947 |
| Education | University of Calcutta |
| Nationality | Indian |
| Award | Lifetime Achievement Award 2022 |
Family History
---
Vinod Das Singhania left his home in Singhania, a small town in the Jhunjhunu district of Rajasthan, in 1775, according to documents kept at JK Temple Kanpur. He relocated to Farrukhabad, a little village close to Kanpur. He began his career as a banker before branching out into trading. At this time, the East India Company started setting foot in India. Later, Ramsukhdas and Sarbsukhdas, his sons, joined the family company and established branch offices in Kanpur, Kolkata, Varanasi, and Mirzapur.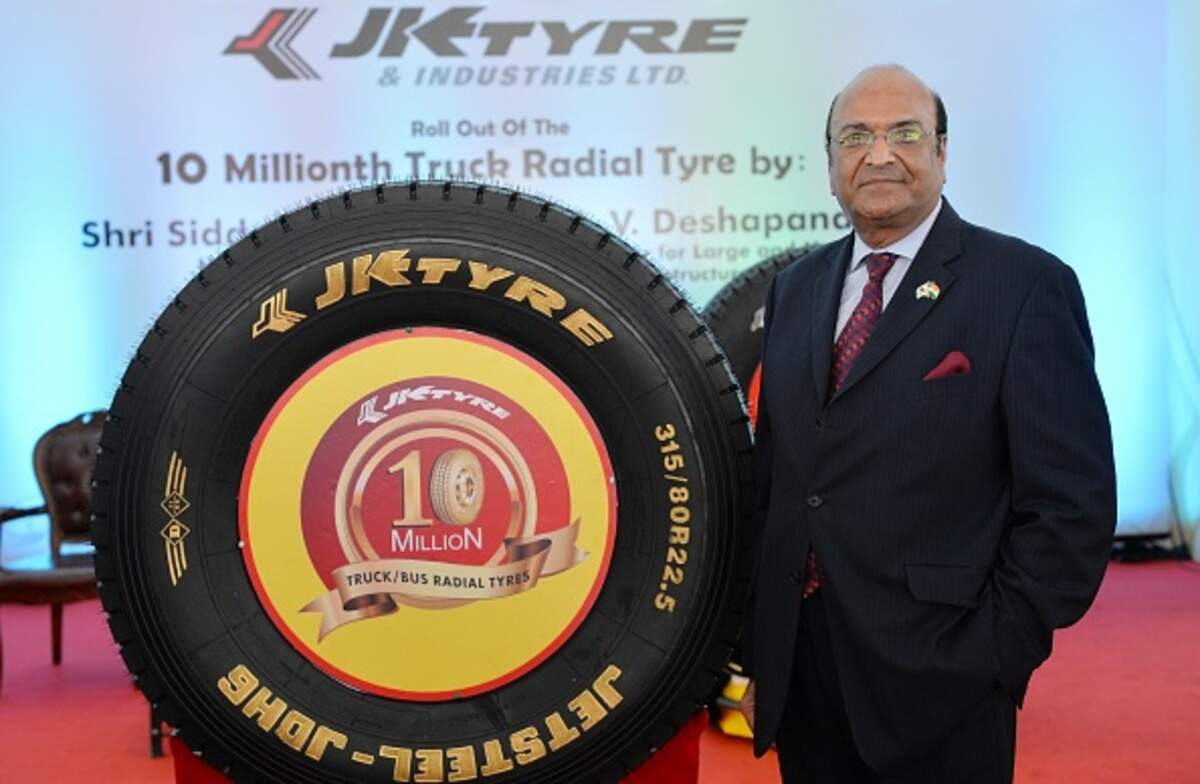 The company was handed down to Sewaram, Ramsukhdas' son, after Ramsukhdas and Sarbsukhdas. Baldeodas and his brother Munnalal succeeded their father, Sewaram, in taking control of the company. In this period, the dynasty also attained the regal title of "Rajah Sahib." Juggler, one of the six sons of Baldeo Das, took over the family firm and made significant contributions to its growth and diversification by bringing in industrialists and bankers. However, due to a split in the family business, which at the time included the Ganges Flour Mill and the Cawnpore Flour Mill.
Baldeo Das-Kedarnath and Baijnath-Juggilal are the two new business units that the division established.
After Kamlapat, his three sons, Padampat, Kailashpat, and Lakshmipat, took over the company. In 1940, Padampat founded Straw Products Ltd with help from Hamidullah Khan, the Nawab of Bhopal. The princely state of Rampur helped the brothers establish the JK Rampur Gas Plant.
During the war, the family helped the British government and increased output to supply the British Army. On February 23, 1943, Padampat Singhania received a knighthood at The Viceroy's House in New Delhi for his assistance to the British government throughout the war.
The family acquired the Raymond Woollen Mills in Thane from E.D. Sassoon & Co. in 1944. Kailashpat took over the company and was crucial to its expansion. The Raymond Group is currently India's top cloth manufacturer. The brothers then divided the company among themselves. With Kanpur serving as its headquarters, Padampat assumed control of the North Zone.
While Kailashpat relocated to Mumbai to lead the western zone, Lakshmipat took up residence in Kolkata and assumed control of the eastern area. Later, Lakshmipat relocated to Delhi and established their home as the administrative centre for the companies he controlled.
Dr. Raghupati Singhania was Conferred Lifetime Achievement Award 2022
---
Dr. Raghupati Singhania, Chairman and Managing Director of JK Tyre & Industries, received the coveted "Lifetime Achievement Award 2022" during the PHDCCI's 117th Annual Session in 2022, which celebrated India's effort to achieve self-sufficiency. Om Birla, Speaker of the Lok Sabha, gave Dr. Singhania the award.
Being a well-known industrialist, Dr. Singhania has altered each of his businesses. He is very tech-savvy and places a great emphasis on innovation. His visionary leadership and passion for innovation propelled JK Tyre to introduce radial technology to India in 1977.
He expressed his gratitude and honour at receiving the distinguished prize. I am appreciative of the Ph.D. The Chamber of Commerce & Industry and the jury members gave me this honour. The award reflects JK Group's efforts to benefit society via innovation and teamwork. Additionally, I want to thank my colleagues and business associates for assisting in making our incredible journey possible.
The ceremony honoured prominent members of the industry who had changed society, had a significant impact on community improvement, set new standards for entrepreneurship, and exhibited model leadership.
Company Information
---
JK Tyre & Industries Limited is a maker of tires based in India. The company works on producing tires, tubes, and flaps. India, Mexico, and other countries are among its geographical segments. Its tire offerings include off-road tires, racing, military/defence, industrial, and farm-specific tires, as well as truck/bus radial and bias, passenger car radials, two- and three-wheeler tires, Small and light commercial vehicles (LCV and SCV), bias and radial. Its tires range from those used on passenger cars to those used on motorcycles and scooters, as well as commercial, farm, off-road, three-wheeler, and retread tires. The business offers complete solutions for the two- and three-wheeler, farming, off-road, and passenger and commercial vehicle markets. Tyre Pressure Monitoring Systems (TPMS) and Smart Tyre technologies track tire statistics, including pressure and temperature. Steel Wheels and Xpress Wheels are two of its brand stores.
---

Please visit for more information about influencers.
KM. Mammen Mappillai – industrialist and founder of MRF.
Pankaj M Munjal – Chairman and managing director of Hero Cycles
Galla Ramachandra Naidu – The founder of the Amara Raja Group