Aditya Vikram Birla was an Indian industrialist and the grandson of G. D. Birla. He belongs to the largest business family in India. Today, Birla's are into textiles, petrochemicals and telecommunications.He was one of the first Indian industrialists to expand abroad by setting up plants in South East Asia, the Philippines and Egypt. He is one of the most inspirational and outstanding industrialists. His ideas and abilities have been expanded his trade to foreign countries. He introduced the concept of sustainable livelihoodby which people are taught to work and feed themselves for lifetime rather than simple living. His efforts have shown the new face of Indian business in terms of professional, modern and forward looking.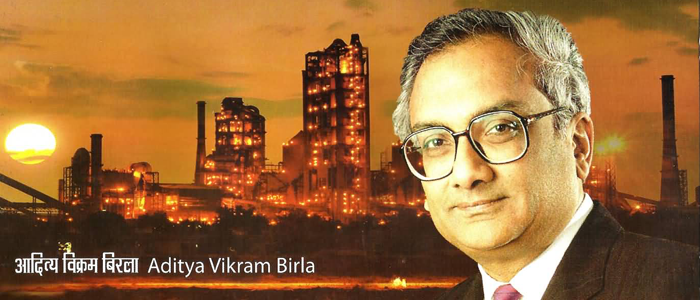 Early life
Aditya was born on 14thNovember 1943 in Kolkata. His grandfather Ghanshyam Das Birla had established the Birla Empire. He received his formal education from Kolkata and graduated in science from St. Xavier's College.He was graduated from Massachusetts Institute of Technology in chemical engineering. He came back to India and looked after the textiles business. He started the Eastern Spinning Mills in Kolkata which was a great success. He then expanded his business in oil sector. In the year 1969, he started the Indo-Thai Synthetics Company Ltd. which was the first overseas company. He later established the P.T. Elegant Textiles which was the first venture in Indonesia. He set up Thai Rayon in Thailand and Indo Phil Group of companies in Philippines. Under his leadership the companies became the largest producer of Viscose staple fiber and refiner of palm oil.


On the death of his grandfather he was given most of his companies under the name of Aditya. The Birla group has come across a great success when he took the initiative. The expansion of Hindustan Gas was a huge success when the Indo-Gulf Fertilizers and Chemicals Ltd. were suffering from a liquidity crisis into a blue-chip company.He founded the awards like Aditya Vikram Birla KalaShikhar and KalakuranPuraskars for excellence in theatre and performing arts. He founded the Sangeeta Kala Kendra which encourages nurture performing arts. The government of India has honored him the India's first global industrialist.
He was married Rajshri and had a son and a daughter. His son Kumar Mangalam Birla heads the Aditya Birla Group. He died on October 1st 1995 due to prostate cancer. His wife and children have taken the group's initiatives. There was a biography written on his name Aditya Vikram Birla by Minhaz Merchant.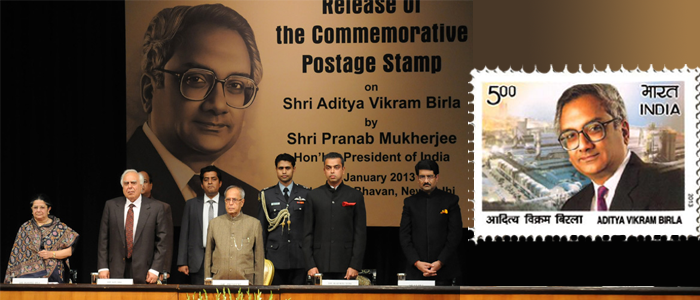 Remembrance
The Aditya Birla group has been started on the name of Aditya providing scholarships on his name. It was started to recognize fresh talent and potential future leaders from prestigious institutes in India.Every year more than 40 scholars from among six Indian Institutes of Management, seven Indian Institutes of Technology and Birla Institute of Technology and Science receive this scholarship. Now it is expanded to Law colleges as well. The Aditya Birla Memorial Hospital in Pimpri-Chinchwad has been named after him.
Awards
In 1978, he won the Outstanding Young Person Award by Bombay Metropolitan Jaycees.
In 1984, he received the Outstanding Citizen Award by North Bombay Jaycees.
In 1985, he was conferred by Man of the Year Award by Amravathi Chamber of Commerce & Industry.
In 1986, he was awarded the Giant International's Award for his contribution in Business & Industry.


In 1990, he received the Business Leadership Award by Madras Management Association and Businessman of the Year Award by Business India.
In 1992, he was presented the Management Man of the Year Award by Bombay Management Association and RashtraBhushan Award by FIE Foundation.
In 1994, he was awarded the Platinum Jubilee Rotary Award for contribution to industry by Rotary Club of Calcutta.
In 1995, he was conferred by Vocational Excellence Award by Rotary International.
In 1996, he won the Lifetime Achievement Award by All India Association of Industries and Outstanding Contribution to the Phenomenal Growth of the Indian Cement Industry award by All India Management Association.