Gorur Ramaswamy Iyengar Gopinath, a former captain in the Indian Army, founded Air Deccan. Captain Gopinath is well-known as a politician, a farmer who engages in sustainable agriculture, and a writer of novels. He had a role in the growth of low-cost airlines. He established a company that revolutionised Indian aviation. Young employees in the Company are motivated by him to adopt his ideas.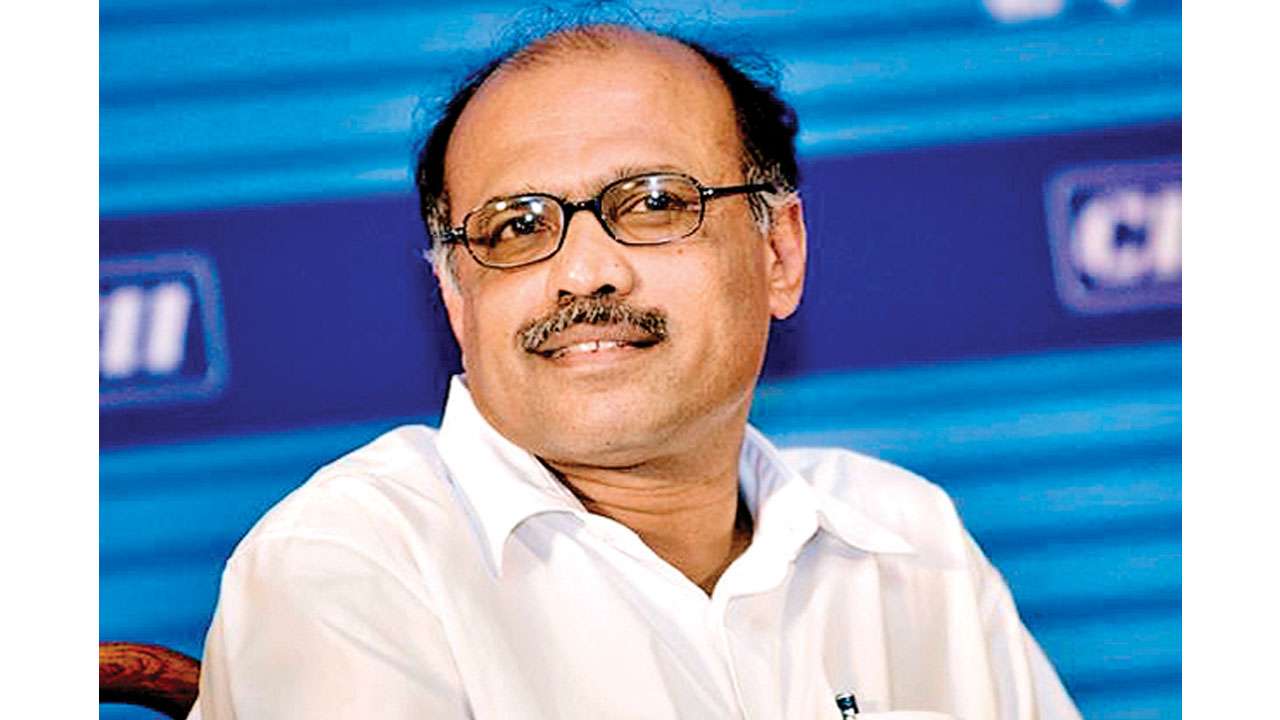 | | |
| --- | --- |
| Name | Captain Goruru Ramaswamy Iyengar Gopinath |
| Born | 13/11/1951 |
| Education | Indian Military Academy, Dehradun |
| Nationality | Indian |
| Children | Pallavi Gopinath, Krithika Gopinath |
| Award | He received the French Chevalier de la Legion d'Honneur in 2007. |
Early Life
---
Gopinath hails from a small village in Hassan known as Gorur in Karnataka. He completed his schooling at the Sainik Military School in Bijapur. Then, he joined the National Defense Academy and the Indian Military Academy. After that, he was appointed as an officer in the Indian Army. After serving for eight years, he left the military. His interests included farming, and later, he started a hotel in Hasaan, Karnataka. In 1995, the government stood up to take measures to improve the aviation sector. It helped entrepreneurs like Gopinath invest and explore air transportation. Together with a close buddy from the military, they founded Deccan Aviation, a private, for-profit helicopter company.
These companies went into operation two years later, and Bangalore was chosen as the location of their headquarters.These services extended to cities such as Ahmedabad, Cochin, Delhi, Indore, Mumbai, Chennai, Kolkata, Bangalore, Hyderabad, Bhubaneswar, Jamshedpur, and Cooch Behar. Now it has become a destination for commutes across the country. The helicopter services were extended to Sri Lanka and became the primary private charter services in 2004. Gopinath started his first aircraft service, Air Deccan, in 2003. It was a low-cost brand specially designed for the commoner. For him, it was a successful venture due to excessive competition from other airlines. The Air Deccan is now known as the Kingfisher Red. Vijay Mallaya is the CEO and chairman.
Aviation Career
---
Deccan Aviation
---
In 1992, Gopinath relocated to Bengaluru and ran into Captain K.J. Samuel, a former military comrade. Samuel planned to launch a commercial helicopter service while working as a freelance pilot. Gopinath joined forces with Samuel to start Deccan Aviation in 1995 when the Indian government began regulatory reforms to promote entrepreneurship. Most politicians used Deccan's helicopters for private purposes, and the business also took part in numerous rescue operations in Sri Lanka, Nepal, Kabul, and South India. The Group is one of the biggest private aviation charter service providers in Sri Lanka and India.
Deccan Aviation introduced the first low-cost airline in India, Air Deccan, in 2003, drawing inspiration from Southwest Airlines' success in the U.S. and Ryanair's in Europe. Deccan Aviation went public in May 2006, but the airline was already losing money. The U.B. The group, headed by Vijay Mallya, acquired a strategic 26% share in Deccan Aviation the year after. Air Deccan connected 69 cities across India when Gopinath sold the majority of his stock in the Company in 2009. Shortly after that, Mallya combined the two airlines.
Deccan Characters
---
The Deccan Aviation Charter Services section was transferred into a new business called Deccan Charters Limited during the Kingfisher and Air Deccan merger process after it acquired its Non-Scheduled Air Operator Permit (NSOP) from the DGCA on October 10, 2008. As a result, the charter business continued to operate successfully and expanded its presence in offshore flying for the oil industry.
In April 2017, Deccan Charters competed for and won 34 regional Indian routes through the UDAN program. Under the brand name Air Deccan, it will begin operations in December 2017 with flights between Mumbai and Nashik. Air Deccan will use a short-haul Beechcraft 1900D turboprop aircraft with 19 seats. In addition, the airline intends to establish connections with smaller locations around Delhi, Mumbai, Kolkata, and Shillong.
Deccan 360
---
Gopinath launched the cargo airline Deccan 360 in May 2009 with funding obtained from the U.B. Group agreement. But in 2011, that business also went out due to a severe liquidity shortage. The same year, Gopinath acquired Mallya's share in Deccan Charters as part of the 2007 agreement, turning the Company over to his sole ownership. The following year, Gopinath introduced Deccan Shuttles as a brand of daily charter flights in Gujarat. The flights utilised a nine-seat Cessna Grand Caravan to connect Ahmedabad, Surat, Jamnagar, Bhavnagar, and Kandla. In 2013, the service was terminated.
Networth
---
G. R. Gopinath is one of the wealthiest Entrepreneurs & listed as the most famous entrepreneur. In 2022 G. R. Gopinath's estimated net worth was $5 Million.
Awards
---
Well-known and prestigious institutions have recognized his success. He has been an essential face of Indian aviation. He has made the airline sector profitable by making it an affordable and feasible means of transportation in the country.
He received the Rolex Award for Enterprise in 1996.
Karnataka gave him the Rajyotsava Award in 2005.
He received the French Chevalier de la Legion d'Honneur in 2007.
He received the Personality of the Decade Award from the K.G. Foundation.
The Federation of Karnataka Chambers of Commerce and Industry gave him the Sir M. Visvesvaraya Memorial Award.
---
Please visit for more information about influencers.
Desh Bhandu Gupta- Founder and chairman of Lupin Limited
Benu Gopal Bangur- Chairman of Shree Cement
BVR Mohan Reddy-The Executive Chairman of Cyient and Chairman of NASSCOMM