Gorur Ramaswamy Iyengar Gopinath is the founder of Air Deccan and a retired Captain of the Indian Army.Captain Gopinath is also known as an author, an eco-friendly farmer and a politician. He is a pioneer of low-cost airlines. He established a venture that had revolutionized the face of Indian aviation in the country. He is an inspiration for the young business men who led himself by his thoughts.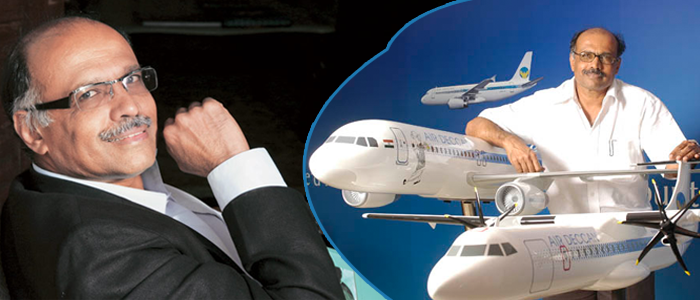 Life of the Captain
Gopinath hails from a small town in Hassan known as Gorur in Karnataka. He completed his schooling from Sainik Military School in Bijapur. He joined the National Defence Academy and Indian Military Academy. He was appointed as an Officer of the Indian Army. After eight years he retired from the Armed forces. His interests included farming and later he started a hotel in Hasaan, Karnataka. In the year 1995, the government stood up for taking measures for improving the aviation sector. This helped the entrepreneurs like Gopinath to invest and explore air transportation. His close friend from the Armed services together started a private commercial helicopter service known as Deccan Aviation.


Two years later these services were operational and Bangalore became its headquarters. These services extended in cities such as Ahmedabad, Cochin, Delhi, Indore, Mumbai, Chennai, Kolkata, Bangalore, Hyderabad, Bhubaneswar, Jamshedpur and Coochbehar. Now it has been a destination of commutes for the country. The helicopter services were extended to Sri Lanka and became the major private charter services in the year 2004. Gopinath started his own first air-craft service known as Air Deccan in 2003. It was a low cost brand specially designed for a common man. For him it was a successful venture due to excessive competition from the other airlines. But he felt competition has grown far more and there were entry of airlines like Indigo Airlines, Go Air, Spice Jet and Jet Lite. Left with no alternative, he merged it with Kingfisher Airlines for few profits. Air Deccan is now known as the Kingfisher Red. Vijay Mallaya is the CEO and the chairman.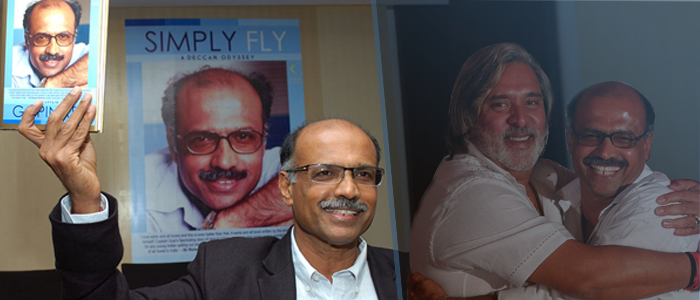 In the year 2009, he stood up as independent candidate in the Lok Sabha elections but he failed to get support. He then started the new freight flight known as Deccan 360.Deccan Express Logistics will be the first Indian company to connect major metropolitan areas and Tier-I and Tier-II cities to India's trade network. The name has been replaced by Deccan Cargo and Express Logistics Pvt. Ltd.(DCEL). Other than these he is the author for the book 'Simply Fly' which is based on his success story.


Awards
His success has been recognized by well-known and prestigious institutions. He has been the important face of India aviation. His has made the airline sector as a profitable sector by making it affordable and feasible transportation means in the country.
In 1996, he was presented the Rolex Award for the Enterprise.
In 2005, he received the Rajyotsava Award by Karnataka.
In 2007, he was awarded the Chevalier de la legion d'Honneur in France.
He received the Personality of the Decade Award by K.G. Foundation. He was presented the Sir M Visvesvaraya Memorial Award by the Federation of Karnataka Chambers of Commerce & Industry.