Subrata Roy is the founder and chairman of the Sahara India. He is the chairman of the Sahara Group of companies known as the 'Sahara India Pariwar'. In the year 2004, the group was termed by as 'the second largest employer in India' by the Times magazine. In the year 2012, he was named among 10 Most Powerful People of India by India Today. The company has workforce more than a million. He had set a world record by gathering his employees for about 121,653 to sing India's national anthem.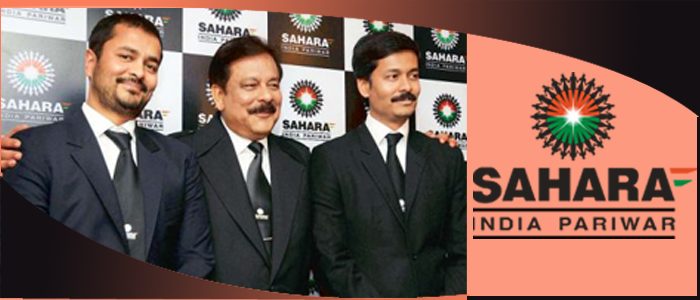 Personal life
Subrata Roy was born on 10th June 1948Araria in Bihar. He is the son of Late Shri Sudhir Chandra Roy and Chhavi Roy. He studied at Holy Child School in Kolkata.He completed his education by diploma in Mechanical Engineering from the Government Technical Institute in Gorakhpur. He initially started real estate business. After 18 years he started the Sahara Group of companieswith 42 depositors and it has grown to a larger extent. This is now one of the fastest growing business groups in the country. It is his biggest achievement of his life.


He initially joined Sahara Finance. He changed the financial model of the company. He moved to Lucknow and launched Sahara City project. The company is now involved in real estate, media, entertainment, tourism, healthcare, and hospitality. In the year 1992, the newspaper Rashtriya Sahara was started. The group is successfully diversified into Infrastructure and Housing, Media, Entertainment and Aviation. It moves into Finance, Information Technology, Tourism and Hospitality, Life Insurance and Consumer Products. It also sponsors the Indian Hockey and Cricket team jerseys and other sports equipment's. In 2010, it bought the Pune Warriors India for IPL.
He married Swapna Roy and has two sons Sushanto Roy and Seemanto Roy who are the CEO and Executive Director of the Company respectively.In 2000, Sahara TV was launched which was later renamed Sahara One. In 2003, Sahara started three weeklies: Sahara Time (English), Sahara Samay (Hindi) and Sahara Aalmi (Urdu). He purchased the iconic Grosvenor House Hotel in London and the historic Plaza Hotel in New York City.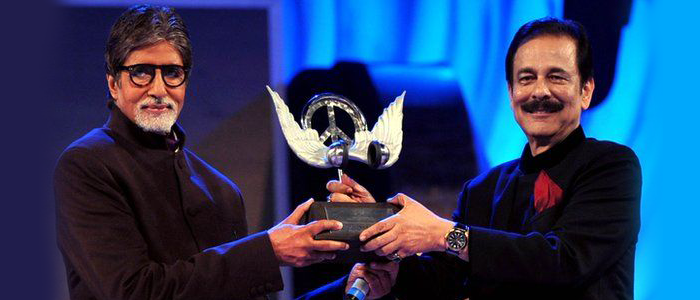 He has written two books.'Santushti' that Essays on peace of mind and happy living. And Maan, Samman, Atmasamman.Sahara contributed to the relief efforts in flood hit Uttarakhand region. It supplied one lakh bottles of drinking water and food packets along with candles and match boxes. He provided 25 medical health unit vans equipped with doctors and free medicine.


Achievements and awards
The exponential growth of Sahara Group has made him a recipient of many awards.
He received Noble Citizen Award in 1986 and Baba-ERozgar in 1992.
In 1994, he was presented Udyamshree.
In 1995, he was presented by KarmaveerSamman.
In 2001, he was conferred by the National Citizen Awardfor his entrepreneurship skills.
In 2002, he was awarded with the Best Industrialist Award and the Businessman of the Year Award.
In 2004, he received the Global Leadership Award.
In 2007, he was awarded the ITA – TV Icon of the Year.
He was conferred by the Academy Award from Indian Television Academy for his contribution to Indian Television.