ArunaJayanthi is the CEO of Capgemini (Chief Executive Officer), India and the Chairperson of Board of Governors of National Institute of Technology Calicut. She served as a Global Delivery Officer for Capgemini Outsourcing.Shelooks for the operations across India and supports the Capgemini growth to strengthen India's position as an industrialization and innovation hub. She believesmen bring a different scenario for work but women bring more strength. She looks at Consulting, Technology and Outsourcing services in India to integrate the global delivery of the Capgemini group.
The companyCapgemini has over 45 years of global expertise collaborating with leading corporations and now looks forward for vast experience to India. It delivers business and technology solutions that fit the needs and drive the best results.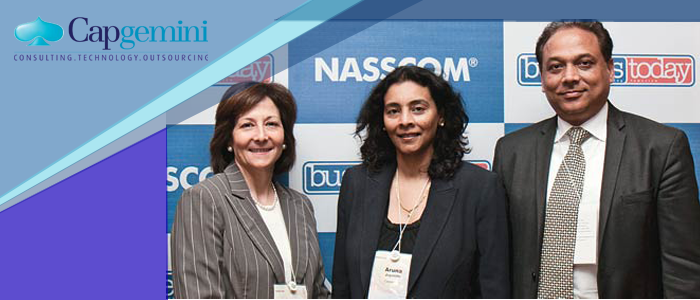 She is now looking forward to work towards strengthening India as a global talent pool for the IT-BPM segment by creating programs that bridge the industry-academia gap. She is also planning to encourage young entrepreneurs and SMEs to develop IT IPs in India, especially in new-age technologies like Cloud, Big Data, Mobility Solutions, Analytics, etc. She focusses on core functions like strategic marketing, international business operations and corporate planning.


Life of Aruna
Aruna was born in the year1964. She completed her education inNarseeMonjee Institute of Management Studies, Mumbai by receiving her Master's in Management Studies in Finance. She joined the maintenance side before starting her career in IT. Her manager forced her to take the maintenance side which is now a great profit for her. Now she has over two decades of IT services industry and has worked in both multinationals and pure-play companies.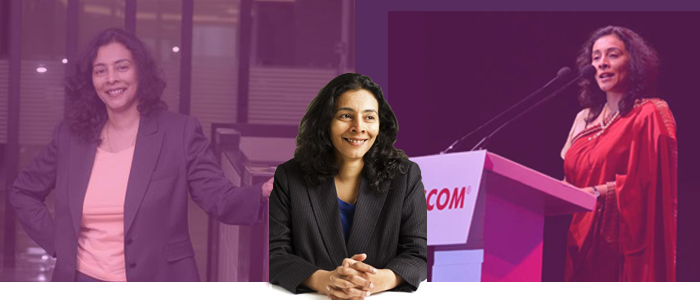 Aruna has over 2 decades experience in the IT services industry and has worked in both multinationals and pure-play companies. She worked in Europe and North America. She likes to meet customers, analysts and Capgemini staff for getting a glimpse of customer expectations and market direction. In a short period of time she has been appointed as a CEO. She stood up for the women in her company who thought to leave the company for family reasons. She believes women empowerment is very important to live a happy life in the society. Her husband worked in Delhi. She felt to change the view of the society that women are equal in terms of working.

Awards
In 2013, she was awarded with India Today Woman in the Corporate World at the India Today Women Summit.
She was ranked in the Fortune India's list of 50 Most Powerful Women in Business in 2012.