Venugopal N Dhoot is the chairman of Videocon Industries Ltd. and the Managing Director since 2005. He is one of the promoters of the Videocon group of companies. He was well known for his strategic acquisitions and global outlook. He has several positions in the industry forums. He has been the President of Associated Chambers of Commerce and Industry of India (ASSOCHAM) and Electronic Industries Association of Marathwada. He is a member of Advisory Committee of Poona University Information Employment & Guidance and an adviser to Govt. of Orissa for Industrial Development of Orissa. He looks at what others have done and does the ones which no one has done.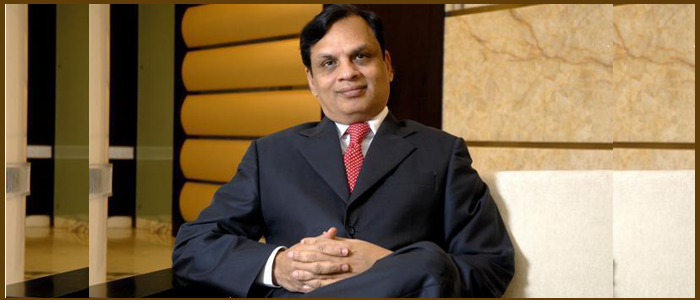 'Videocon' is now known as the proud face of Global India. After five years, he was reappointed as Videocon Group Managing Director. He has immensely contributed in the growth and promotion of the Videocon Group.He was born on 30th September 1951 in Bombay, India. He completed his Electrical Engineering from Pune University.He can recite shlokas and expound on the Bhagavad Gita. He is also an avid cricket fan. He launched the Videocon School of Cricket in Kolkata under the guidance of former Indian Cricket Captain, Saurav Ganguly. The school trains and promotes young cricketers of India. He is married to Rama Dhoot and has two children, AnirudhDhootand Surbhi. His brother Rajkumar is the member of Parliament.


Venugopal had always the vision of leading the Videocon group, making it a Fortune 500 company. He also bought Electrolux refrigerator & semiconductor technology from Thomson. During the global slowdown of Videocon in 2008 he expanded DTH service, mobile telephony service and started oil-fields in Brazil and investing in coal mines in Indonesia.
As a philanthropist he has made a social impact by establishing a charitable hospital in India.It specializes in cancer and heart surgery for the underprivileged people.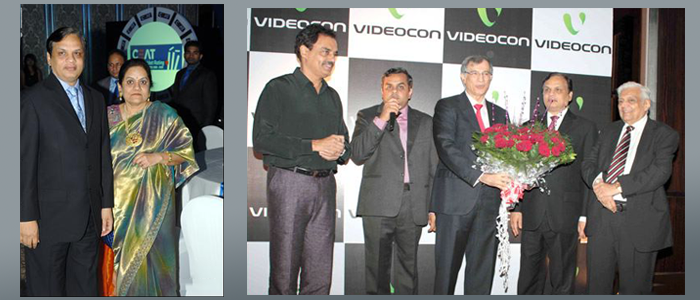 About the company
The Videocon Industries was found by Venugopal's father Nandlal Dhoot along with Videocon Corporation and Videocon Electronics. Sugarcane and cotton cultivation was a successful stint while starting the Gangapur Sakhar Kharkhana in the year 1955. He exported the machinery from Europe. Later he found the Videocon Group. The company received the India's first licenses to manufacture color televisions. He had three children Venugopal, Rajkumar and Pradipkumar who lanced into the Videocon Business.


Now it has become the largest manufacturer of color picture tubes and CPT glasses in the world. It also operates across Mexico, Italy, Poland, China and India. It is engaged in consumer electronics, telecommunications, oil exploration, glass manufacturing and semi-conductors. The company is also looking for services in DTH, retail & power and Telecom. It the next four years it will launch its mobile services on pan India to reach a target of 100 million subscribers. It is also looking for oil and natural gas with opportunities in Oman, Australia and Timor Sea near Indonesia.It is also looking for 2,400 MW in production and another 2,400 MW in construction.It has also established three power projects in West Bengal, Gujarat and Chhattisgarh.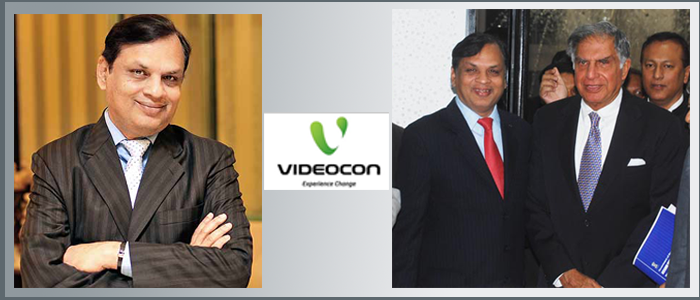 Awards
In 2006, he was awarded the Elcina Electronics Man of the Year.