Vivek Chaand Sehgal: The Auto parts Tycoon
Vivek Chaand Sehgal is the chairman and co founder of Samvardhana Motherson group. It is an auto part manufacturer which was found in 1975 along with his mother.
They first introduced the Motherson Company in 1976, after the joint venture between Samvardhana Motherson Group and Sumitomo Wiring Systems which was a company from Japan. They established Motherson Sumi Systems in the 1986. It supplies from door panels to interior trims to major automakers around the world. It designs and manufactures wiring harnesses, automotivemirrors, polymer componentsand integrated modules like bumpers, dashboards and door trim modules. His net worth is about $2.8 Billion which makes a place in India's richest people's list.


About the company
Samvardhana Motherson Group (SMG) combines innovation and product quality to create world class products that cater to customer needs across diverse industries like automotive.It is one of the world's most admired automotive brands.The products HVAC systems, lighting and air intake systems, pedal boxes, cabins for off highway vehicles, shock absorbers and metal parts are delivered directly to the customers assembly plants.The Group supplies specialized auto parts to original equipment manufacturers across 25 countries through almost 170 facilities in five continents.
He started Samvardhana Motherson Reflectec and Samvardhana Motherson Peguform which has won around 2 billion euros worth of orders. Samvardhana Motherson Automotive Systems Group BV in Netherlands was the company's subsidiary and joint venture with Samvardhana Motherson International which has signed an agreement for purchase of assets of Scherer & Trier group in Germany by him.


Initially the company started with cutting tool manufacturing in auto parts. He then looked for Tool Room for small and medium sized moulds which was up to 650 Tons. Then he came through Cockpit Assemblies and Automotive Mirrors which increased his sales.In 1999 he established an office in Austria as he felt leading his company in overseas would bring him good revenues. He built a representative office at Singapore as a joint venture for IT, Engineering and Design Company in India. He looked for acquisition of assets of Wexford electronics for manufacturing of wiring harnesses for material handling and earthmoving equipment with a design center in Ireland.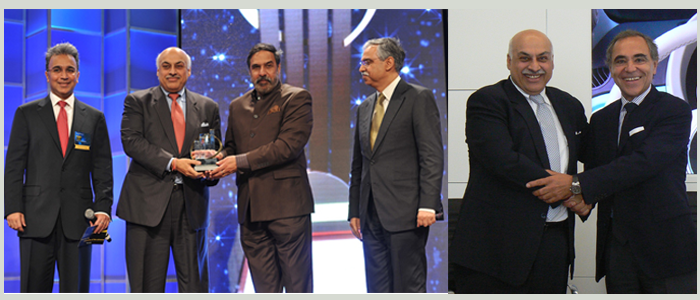 Mr.Sehgal set targets in the company for five years and has achieved it on the topline and the bottom-line. For the organic growth he planned with every unit for future acquisitions. The compounded annual growth rate (CAGR) in the last six years was almost 40-45 percent of the growth. The company was seeing strong demand for its products in the Europe, which accounts for almost 42 percent of total sales.