Madhukar Parekh :
Madhukar Balvantray Parekh is the Chairman of Pidilite Industries. The company is associated with adhesives, sealants, construction chemicals and hobby colors.
Pidilite contributes nearly 80% of revenues. It was initially called Parekh Dichem and named it as Pidilite. It manufactures and sells construction chemicals like sealants to waterproofing materials.
Madhukar was born to Banvantray Kalyanji Parekh who was the owner of the Pidilite Industries. He pursued his chemical engineering at the University of Wisconsin and joined Abbott Labs in the year 1969. Later he joined the business of his father in the year 1971.
Glace at Pidilite
In initial days, his father started as a trader in specialty chemicals in the year 1954. Along with his brother Sushil Parekh; he manufactured pigment emulsions that were used for textile printing. Slowly they invented synthetic glue to replace the natural glue which was made of animal matter or starch in 1959. Hence, they invented Fevicol. His first two products were synthetic glue and pigment emulsions that are used to dye textiles. Manufacture of pigment emulsions was bit difficult at that time, as the kneading process required a complex set of machines. Hence his father Balavant made the kneaders by himself.


Slowly his father distributed specialty chemicals manufactured to a German company. This gave him few years of exposure in terms of products and industry. But later the German company switched back to itself and Mr. Balvant had to look for other options. Hence, he set up Pidilite industries. At this time the carpenters were looking for synthetic glue rather than natural glue but selling them synthetic glue was a big challenge as were not sure of it. Due to this they had to come up with ideas to improve its sales.
At this time Madhukar designed the furniture and gathered the pictures for the customers so that they could compare natural and synthetic glue. Madhukar felt it did not work much, so he started offering Fevicol Design Ideas which was a book with furniture designs.By the designs books it added value to the carpenters. This took him to a turnover of 1 crore in initial years. He worked for close to four decades in various departments of the company, right from the shop floor to meeting clients for testing and approvals.


Today, the book's print runs in millions with even a digital version. After expanding the domestic market, Pidilite has $1.3 million revenues. It has 14 overseas subsidiaries with manufacturing operations in the U.S., Brazil, Thailand, Dubai, Egypt and Bangladesh.
Later they developed in-house technical strengths. Slowly, there was a need for adhesives in footwear, packaging and cigarette-making. A lot of this growth attributed to our research and development efforts. Slowly the company acquired M-seal, Steel Grip and Ranipal. These acquisitions helped to establish a presence among the other industries.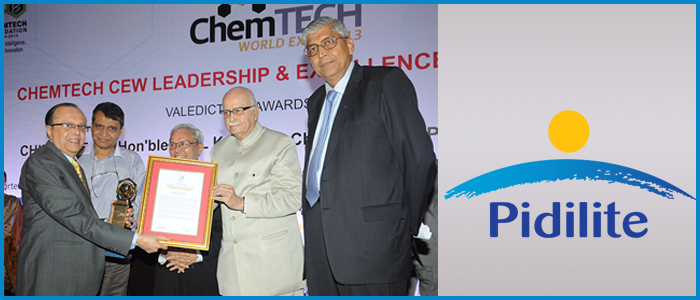 Awards
In 2012, he was ranked on Business Today Top 25 business leaders in India.
In 2013, he was awarded Chemtech Business leader of the Year.
In 2014, he was conferred with EY Entrepreneur of the year for Consumer products.