Vishal Gondal is the founder and CEO of GOQii which is a fitness technology venture that offers a wearable fitness band paired with remote personalized coaching. Before GOQii his former startup business was Indiagames. He is a serial entrepreneur and angel investor.He heads the Mumbai Chapter of the International Game Developers Association. In the year 2001, he has been recognized among top 40 entrepreneurs of India.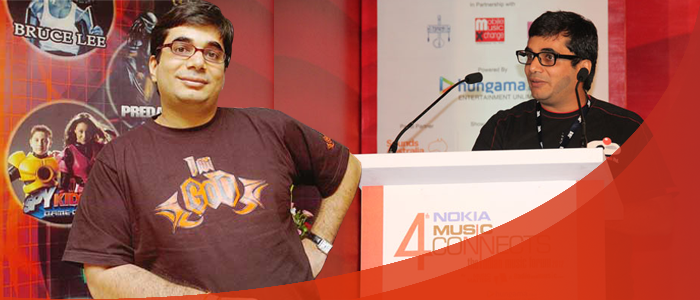 Personal Life
Vishal was born on 14th July 1976. After completing his schooling he started his own company named FACT at the age of 16. He started the Indiagames which wasprimarily engaged in publishing and developing games across various platforms like Internet, PC, and broadband, mobile phones, PDAs, handheld gaming devices and consoles. It was founded in the year 1999.It develops games for wireless, console and online gaming platforms and is working with top game publishers, handset manufacturers, Hollywood studios and mobile operators across the world. He partnered with Activision and Marvel to develop and distribute a game based on Spider-Manâ"¢.


In 2011, he sold Indiagames to DisneyUTV Digital, The Walt Disney Company India Pvt. Ltd. at a price of $100 Million.He then founded the company GOQii which is based in Menlo Park, California. The company was available from in India in August 2014. It offers a wearable fitness band which collects users' activity and sleep data. For this a personal coach is assigned to the user reviews this data and connects with the user via mobile app. This guides them towards their health and fitness goals. The band is free but for personalized coaching a subscription fee is required.
The company has offices in Mumbai, India and Shenzhen, China and plans to expand its services to the Middle East, the United States, and Singapore. The company provides a device, which has an OLED display and humm vibration module, tracks steps, distance, time, calories, active time, and sleep. In the year 2012, Vishal has been the managing director of The Walt Disney Company India Pvt. Ltd. which restructured its digital assets under a new division.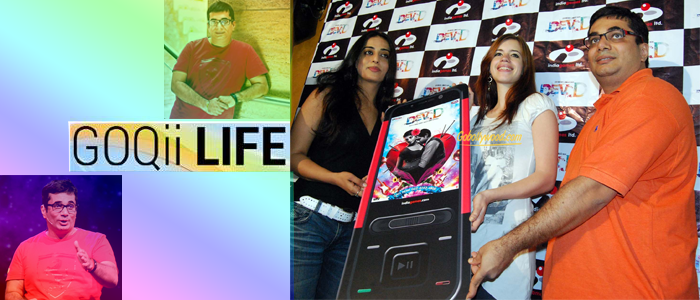 Vishal's other interests include, playing volleyball as he is an avid sportsman. He is a rank holder in C programming. He is a part of The Nokia Advisory Council for Games. He gives advice in gaming technologies. He is a frequent speaker at gaming and wireless technology conferences.
Vishal launched the Sweat and Blood Venture group to invest in startups at a seed level. It has been invested in Instablogs and Docsuggest.


Achievements
In 2005, he was listed in the Mobile Entertainment magazine as one of the top 50 executives in the mobile content space and Red Herring among Asia's Top 100 companies.
In 2012, techcircle.in included him in the list of the top 25 powerful people in Indian digital business.