Naveen Jain is the founder and former CEO of Blucora which was earlier known as InfoSpace.It is a provider of Internet-related services and the largest internet companies in the American Northwest. It was one of the contributors to the dot-com bubble. Later he co- founded Moon Express which was earlier known as Intelius. It has been partnered with NASA through a Reimbursable Space Act Agreement that allowed investing over $500K into the commercialization of technology developed by NASA. As a business executive and entrepreneur, he has been an inspiration for new start-ups. Today, Naveen's net worth is about $8 billion. He is the chairman of the X Prize Foundation and on the board of directors for Singularity University. He is on the board of a non-profit network of undergraduate entrepreneurs called Kairos Society. It was basically founded by his son.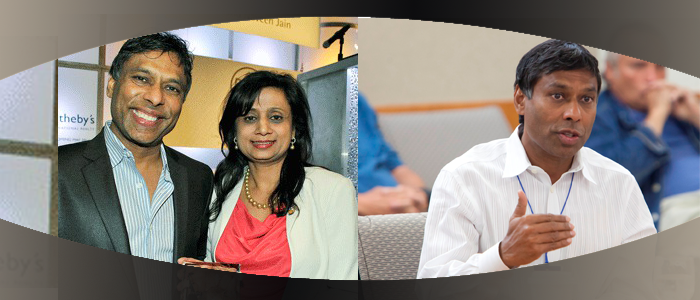 Personal Life
Naveen was born in the year 1959 in a Jain family. His father was a civil engineer. In his early age, he was interested in space. He used to look after the successful people who had made their own fortune. He grew up in Uttar Pradesh as well as New Delhi. He pursued engineering from Indian Institute of Technology Roorkee. He then moved US for completing his MBA. He started his career by working for several tech startups like Unisys which was known as Burroughs. In the year 1989, he started working for Microsoft. He worked on OS/2, MS-DOS, Windows NT and Windows 95.He was known as the best program manager. He was awarded with 3 patents. He joined in the management team in its network.

He worked on the launch of Microsoft Networks. Years later he founded the company InfoSpace to create initial public offering like NetScape Communications. He began developing e-mail and telephone directories.It built an online yellow pages service to be funded through advertising. A set of simple chat rooms were available on the website.
The company provided content and services, such as phone directories, maps, games and information on the stock market, to websites and mobile device manufacturers. He used other websites like Lycos, Excite and Playboy to generate traffic for his website. It was into developing stage by considering small percentage of licensing, subscription or advertising fees. In a short span the company was working on almost 1500 websites 60 content providers and 20 telecommunications companies. It became the largest internet business in the American northwest.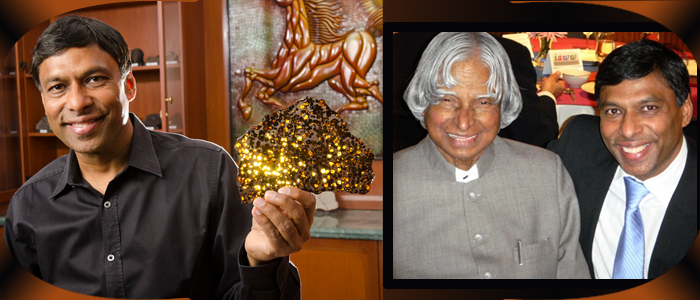 He co-founded the company Intelius in the year 2003. It sold background information on individuals. The company builds machine-operated spacecraft that can mine materials like gold, cobalt, platinum and Helium-3. Naveen serves on several boards related to science, technologyand education. He married in the year 1988 and has three children namedAnkur, Priyanka and Neil.

Awards
In 2011, he was awarded light of India Business Leadership Award for visionary entrepreneurship.