V. G. Siddhartha is the founder of the chain of Cafe Coffee Day outlets. He did his master's in economics from Mangalore University in Karnataka. He started his career from J M Securities Ltd. He was a management trainee under Mr. Mahendra Kampani. His passion was to start a business and he bought a stock market card called Sivan Securities. It was later named Way2wealth Securities Ltd. His vision was to set standards in retail financial services. It was a capital venture known as Global Technology Ventures (GTV).
After few years he established a successful coffee businessin Karnataka. This company grows coffee in Chikmagalur. The exports of coffee have brought a great turnover. He always wanted his business ideas as unique. Amalgamated Bean Company (ABC) has 200retail outlets. It was started in the year 1993. It is one of the two fully integrated coffee companies of Asia, involved in all sectors of coffee from plantations to retailing to exports. His brand has been famous for Coffee Day powder in all over the South. Today it is also known as India's largest exporter of green coffee with 12,000 acres of coffee plantations.


He was the first businessman to set up a cyber café for the youth to hang out in the year 1996. It has almost 1400 branches all over India. He took 1.85 million hectares of Amazonian forestland on a 30-year lease from the Republic of Guyana in South America. By this he is planning to start a furniture business in India. The company is known as Dark Forest Furniture Company which will represent all segments of furniture including modern, classic and ethnic for home, retail, office, lounges and life-style and entertainment furniture. This company mainly focuses on office furniture.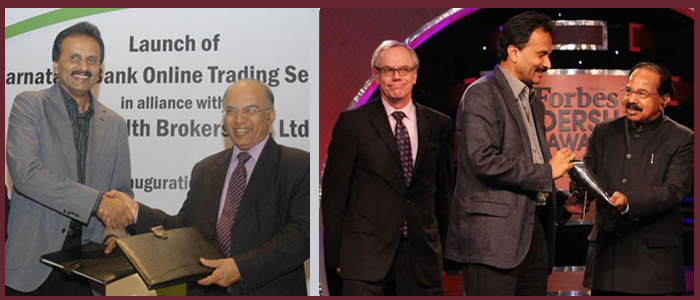 The Coffee Day Group had started a furniture unit with full-grown silver oak, teak wood, rose wood and mahogany trees. The unit designs multi-purpose furniture for home, kitchen, office, hotels and retail outlets. It also manufactures all kinds of plywood, wood boards, panel sheets and beadings, making use of the wood waste and saw powder.


He married the daughter of the former Chief Minister of Karnataka, Indian Minister for External Affairs and Governor of Maharashtra. The company also manufactures plywood, wood boards, panel sheets and beadings, making use of the wood waste and saw powder.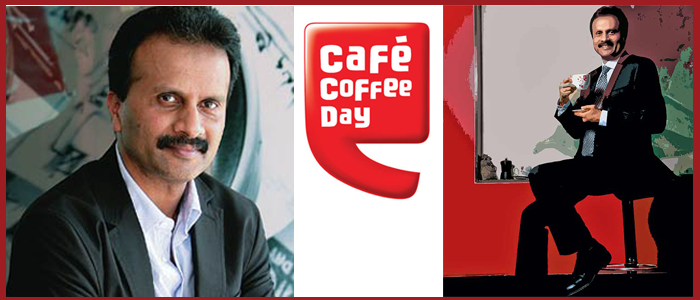 Awards
In 2003, Siddhartha was awarded the Entrepreneur of the year by The Economic Times.