Mathai George George Muthoot is the Chairman of the Muthoot Group and the Lay Trustee of the Indian Orthodox Church. He serves with more than 50 years of experience in the industry. Commonly known as Mathai George Muthoot Jr. He is also a member of the National Executive Committee of the Federation of Indian Chambers of Commerce & Industry and the Chairman of the FICCI Kerala State Council. He is the son of M George Muthoot who was the Founder and the Chairman of the Banking of Muthoot Group. The annual turnover of the group is about$ 4.5 Billion.
The Muthoot group is managed along with his two siblings. The group is the leading lender against gold with more than 20 million customers. Now the demand has been risen up witheasing of restrictions


Personal Life
George was born on 2 November 1949 in Kozhencherry in Kerala. His is the grandson of Ninan Mathai Muthoot who was the founder of the Muthoot Group. His father founded the financial services of the group. He loves travelling and reading books. He loves reading newspaper and autobiographies. His all-time favorite book is Mahatma Gandhi's My Experiments With Truth.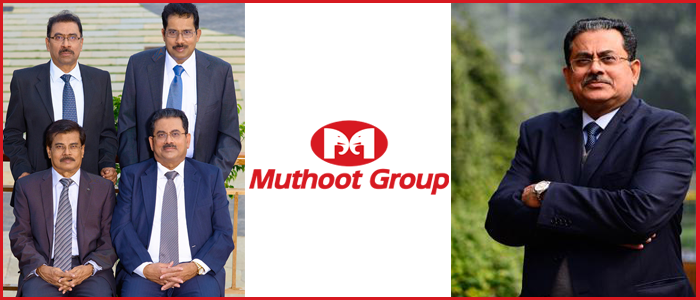 He can speak about 11 languages. He completed his graduation from Manipal Institute of Technology in the field of Mechanical engineering. He took the specialization in automobile and air-conditioning.He initially started as Office Assistant in the group. Later he became the managing director of the bank. Under his able leadership, the Group has broadened its scale with geographic scope of retail operations.


After a span of 15 years he was appointed as the chairman of the Muthoot Group. Initially during his chairmanship, the group consisted with 30 branches but now it has more than 4000 branches in the country. George was married to Sara George Muthoot who is a principal of St. George's High School in New Delhi. The couple has 3 sons but one of them lost his life. The other two sons are George M George who is the Executive Director of the Group and Alexander George who is the Director of the Group. Now his turnover is about $ 1.10 Billion which makes him listed in India's richest people's list.
Awards
George has been bestowed with many awards and honors.His achievements have been acknowledged at national and international levels.
In 2001, he was awarded the Mahatma Gandhi National Award by the Mahatma Gandhi National Foundation for his contributions in Indian industry.
In 2012, he received the Golden Peacock Award for Corporate Social Responsibility.
In 2013, the group Muthoot Finance was awarded The SKOCH Award for Financial Inclusion.