Tulsi Tanti is the Chairman of the Suzlon Group. The Suzlon Energy Ltd. is the fifth largest wind turbine manufacturer in the world which deals with the wind energy. It commissions two wind turbines to supply electricity for his textile unit. It provides power across 33 countries. Over a decade he has led the company to unparalleled heights. His journey has embarked the western coast of India.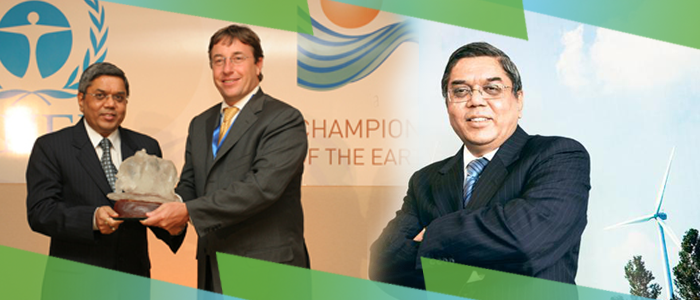 Tulasi` is one of the entrepreneurs who have seen the potential India and ventured the plan. He hails from Gujrat. He is a commerce graduate and a diploma holder in mechanical engineering.He started a textile company in Gujarat. But by infrastructure, he dint find any growth in the sector. Hence, he looked for switching his business. He flourished his textiles on sustainable power supplies. During this period he realized that cost and unavailability of power are the biggest need in the country. It was the enormous benefits of renewable energy source.


Using the high proportion of operating expenses he set up the windmills. By this he formed the company Suzlon. Now the company became one of the largest energy company is Asia. It is about 1,000 MW capacities. Now it is concentrating on global expansion drive. It acquired Hansen Transmissions which is a Belgian maker of wind-turbine gearboxes. It is now building a rotor-blade factory in Minnesota. He established R&D centers for rotor blades and aerodynamic development in the Netherlands, product design in Germany and engineering development in India.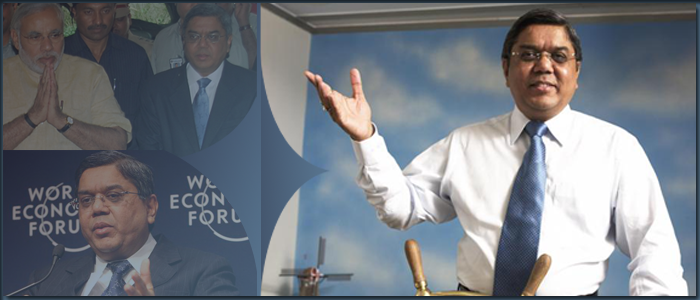 Tulsi is looking forward for making India a wind-power export hub. He was always ahead with time. The wind market was dominated by European majors.He developed a business model in India that offered integrated solutions in wind energy like wind resource assessment, land acquisition and development, turbine manufacturing, erection and commissioning by offering operations & maintenance services. It was characterized by expensive and complicated technology. He introduced concepts to an end to end model with realistic avenues for businesses. He made the company a strategic partner in developing sustainable businesses.


In a short term, he haswitnessedsuccess and built reputation with sustainable development. His commitments have been marked with commercial attributes to social and ecological development. His struggle has provided real solutions for the sustainable development of the energy resource.
Awards
In 2006, he was awarded the Entrepreneur of the Year by Ernst & Young.
In 2009, he won the Champion of the Earthby the United Nations Environment Program.
He is known as the Hero of the environment by TIME Magazine.