Karan FaridoonBilimoria is one of the two founders of Cobra Beer. He is an Indian-origin British entrepreneur. Karan Bilimoria worked hard to carve a path in the world of beers. Bilimoria is known as Lord Bilimoria of Chelsea and reached the same heights as did his great grandfather. Cobra beer has huge turnover and is the fastest growing beer brandsin the United Kingdom. He has endless number of things in his life.He has been a non-executive director and senior independent director of the Booker Group PLC which is the UK's largest wholesale operator. He is a member, chairman, fellow etc. for numerous organizations and charitable institutions.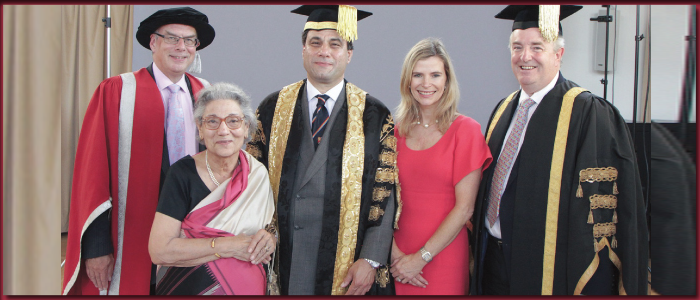 He was a member of Vice-Chancellor's Circle of Advisors for India, University of Cambridge, Council of the Ditchley Foundation, Cranfield School of Management Advisory Board, UK India Round Table, Birmingham Business School Advisory Council, House of Lords Economic Affairs Committee: Finance Bill Sub-Committee, National Employment Panel, Advisory Board, Judge Business School, University of Cambridge and New Deal Task Force of the Department of Education and Employment. Other positions includes Chancellor of the University of Birmingham, Founding Member of the Prime Minister of India's Global Advisory Council, Founding chairman and President of the UK India Business Council, Chairman of the University of Cambridge India Partnership Advisory Board, Chairman of the Memorial Gates Committee and Chairman of the SME Board.


Glance at his life
Karan was born on 26th November, 1961 in Hyderabad Telangana. He belongs to a Parsi Zoroastrian family. His great grandfather had a liquor business. He studied in many schools as he belonged to the military family. He almost attended seven different schools. He has an younger brother Nadir Bilimoria. He completed his degree in commerce from the Osmania University in Hyderabad. He went to the Ernst and Young for Chartered accountancy and worked for almost four years. He pursued his Bachelor of Arts degree in Law from Sidney Sussex College, University of Cambridge. He started selling polo sticks to U.K retailers which were made in India. Even though business was his passion his family wanted to secure himself. He got an idea of manufacturing beer as a brew would balance the curry-laden diets. Without any experience, he started brewing. He named it as Panther and was changed to Cobra.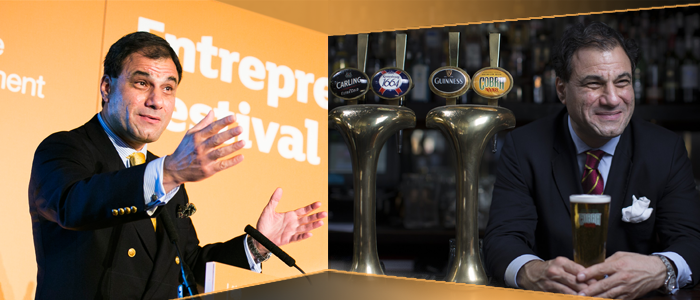 Karan visited pubs and restaurants in India with the samples of his new brew. He then offered to the regulars which turned out to be asuccess. He first brewed in Bangalore. He then started brewing beer in England along with the Charles Wells Brewery which is the largest brewery in United Kingdom. This helped him to capture the U.K. market. It later entered the competitive worldwide market. He introduced the Bilimoria Wines for which the sales grew to higher extent. Now the company imports its products to more than 50 countries.


He started a program in 2005 called the Cobra Vision to screen their films during commercial TV. He was appointed the youngest Chancellor of Thames Valley University.He is the patron of Thare Mache Starfish Initiative and the Chairman of the Advisory Board of the ShrimatiPushpaWati Loomba Memorial Trust which takes care of the education of children of financially challenged widows in India. Other than these he authored a book named 'Bottled for Business: The Less Gassy Guide to Entrepreneurship' and 'Against the Grain: Lessons in Entrepreneurship from the Founder of Cobra Beer'.


He married Lynne Heather Walker who was a South African national.
Awards
In 2003, he was awarded the Entrepreneur of the Year by Asian Achievers Awards and London Chamber of Commerce and Industry in the same year.
In 2004, he was conferred by Entrepreneur of the Year by National Business Awards, RSA Albert Medal by The Royal Society for the Encouragement of the Arts, Manufacturers and Commerce and Business Person of the Year by London Chamber of Commerce and Industry.


In 2005, he won the Outstanding Achievement Award by Institute of Chartered Accountants in England and Wales.
In 2006, he was awarded Man of the Year by Drinks Business Awards.
In 2008, he was presented the PravasiBharatiyaSamman by the President of India.
He received the Honorary Doctorate by Brunel University and Heriot-Watt University in 2005, Staffordshire University in 2006, London Metropolitan University in 2008, Cranfield University in 2009 and University of West London in 2012.