KundapurVaman Kamath is the chief of the New Development Bank of BRICS countries. K. V. Kamath is known as the leading personality of the finance sector in India. He served as Non-Executive Chairman, managing director and CEO of ICICI Bank. He retired in April 2009 from executive responsibilities. After retirement, he took charge as the Chairman of Infosys from N R Narayana Murthy in 2011. Infosys is known as the second-largest Indian IT services company. He served as an independent director on the boards of the Schlumberger which is the Houston-based oil services company and Lupinwhich is the Indian pharmaceutical manufacturer.He is a member of the Board of Indian institute of Management in Ahmedabad, National Institute of Bank Management, PanditDeendayal Petroleum University, and Indian School of Business,Institute of International Finance and Gandhinagar Manipal Academy in the Higher Education sector. He is a part of the National Council of Confederation of the Indian Industry and has been a Co-Chairman of the World Economic Forum's Annual Meeting in Davos.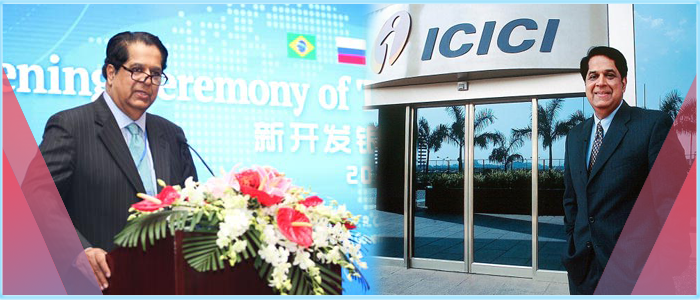 Kamath is well known for his intelligence and his thoughts for modernizing the banking sector in India with innovative concepts of Universal Banking and management of employees. He expanded the business of ICICI Bank that provided financial services to retail consumers and corporations. He made it a technology based financial organization for banking, insurance and asset management in India. He opened its doors for the international aspects. His work has been recognized by national and international levels.


Personal life
Kamath was born on 2nd December, 1947 in Mangalore, Karnataka. He belongs to the Gaud Saraswat family. He completed his schooling from St. Aloysius School. He became a graduate from Karnataka Regional Engineering College, Surathkal in Mechanical engineering. This college is now known as National Institute of Technology, Karnataka. He completed his masters from Indian Institute of Management, Ahmedabad in Business administration.
He started his career with ICICI Bank in the finance division project. He established new businesses in the bank like venture capitalism, leasing, credit rating etc. He became the General Manager. At this time he executed the Computerization Program of ICICI. He joined the Asian Development bank in Manila in the Private Sector Department.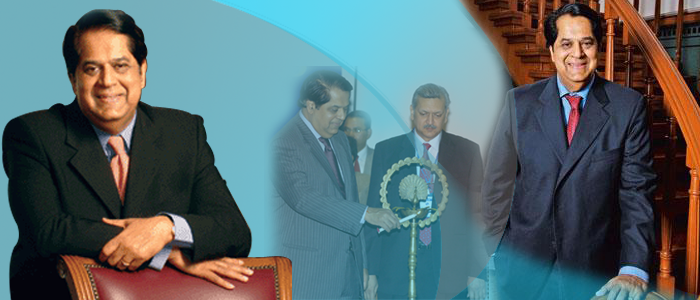 He worked on several projectsin different countries including Indonesia, Philippines, China, Vietnam and Bangladesh. In the year 1996, he returned back and joined ICICI as the Managing Director and Chief Executive and industrialized the retail business. He was responsible for introducing a series of acquisitions of non-banking financial firms.
He married Rajalaxmi. They couple have two children Ajay Kamath and daughter Ajnya Kamath Pai.


Awards
In 2001, he was awarded the Asian Business Leader Award by CNBC Asia.
In 2005, he was conferred by Businessman of the Year by Business India.
In 2006, he received the Outstanding Business Leader of the Year by CNBC-TV18.
In 2007, he was awarded the Business Leader Award of the Year by The Economic Times.
In 2008, he was conferred by Padma Bhushan Award from the Indian government.
Other than these he was awarded 'Most e-savvy CEO amongst Asian Banks' by The Asian Banker Journal of Singapore, 'Finance Man of the Year Award' by The Mumbai Management Association, 'Best CEO for Innovative HR Practices' by World HRD Congress and 'Businessman of the Year' by Forbes Asia.