Swati Piramal is the Vice Chairperson of Piramal Enterprises Ltd. The company relates to a leading drug discovery company which aims to bring affordable medicines at a reasonable price globally. She is one of the leading scientists who are involved in healthcare. She had contributed new medicines and public health services that have been successful for curing many diseases. She serves on the Dean's Advisory Board of both the Harvard School of Public Health and the Harvard Business School. She is on board of Indian and International Academic institutions such as IIT Bombay and Harvard University.She has been held in Board Positions of healthcare, financial services, manufacturing and service companies.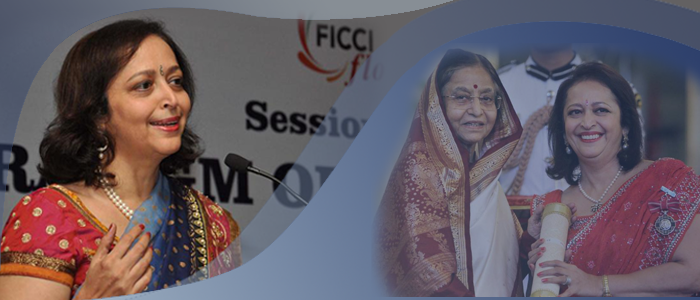 She was in the University of Pennsylvania commonly known as UPenn. She helped cthe foundation with effective public policy that has encouraged private and public institutions. These work together for solving the problems in the healthcareand business. She was in thegovernment public policy committees for trade, planning, environment, arts, women's entrepreneurship, national integration, and regional development.


Personal Life
Swati was born on 28th March 1956. She completed her M.B.B.S from the University of Mumbai in the year 1980. In Harvard School of Public Health, she received her Master's degree. She married Ajay Piramal who is the Chairman of Pratham and ThePiramal Group. She leads a team of scientists in cancer, diabetes, inflammation and infectious disease research. It contains a portfolio of over 200 international patentsand 14 new drugs. About two decades she worked in the prevention of chronic diseases like Diabetes, Arthritis and Heart Disease.
She later founded the GopikrishnaPiramal Hospital in Mumbai which was launched for public health campaigns against chronic disease, Osteoporosis, Malaria, Tuberculosis, Epilepsy and polio. In Sports-medicine Centre she worked for the arthritis treatment of disabled children, the elderly and sports injuries. As a Director of the Piramal Foundation she was engaged in inter-disciplinary and field based education that promotes health in rural India with HMRI. This is a mobile health service that empowers projects in community education.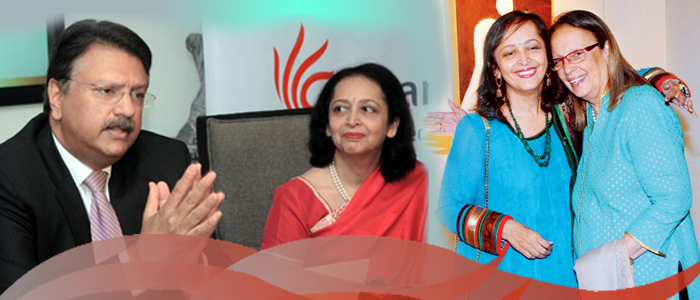 She is a Director of Sarvajal foundation for clean water. She has supported women in several leadership roles. She was the first woman President of India's Apex Chamber of Commerce in ASSOCHAM. She influencedpublic policies and governance.
Awards
In 2004, she was presented BMA Management Woman Achiever of the Year Award.
In 2006, she received Chevalier de l'Ordre National du Merite from the French President, Chemtech Pharma Award for Outstanding Contributions in Pharma Biotech industries and Lucknow National Leadership Award, in the Young Leader in the field of Science and Technology.


In 2007 she was conferred by Rajiv Gandhi Award for Outstanding Woman Achiever by the Rajiv Gandhi Foundation.
In 2010, she received Global Empowerment Award in UK.
In 2012 she was conferred by Padma Shri by the President of India and the Lotus Award at New York from Children's Hope India.
In 2014 she received the Kelvinator Sree Shakti Award.