Sunny Varkey is the founder and chairman of the Global Education Management Systems Education (GEMS)which is the global advisory and educational management firm operated in over 130 schools in many countries. It is the largest operator of private kindergarten schools across the Middle East, Africa, Europe, Asia and North America. He is also the chairman of the umbrella business organization the Varkey Group, and the founder of theVarkey Foundation. Till 2012, he was also a UNESCO Goodwill Ambassador. He found new solutions for world education challenges. His net worth is about $2.6 Billion.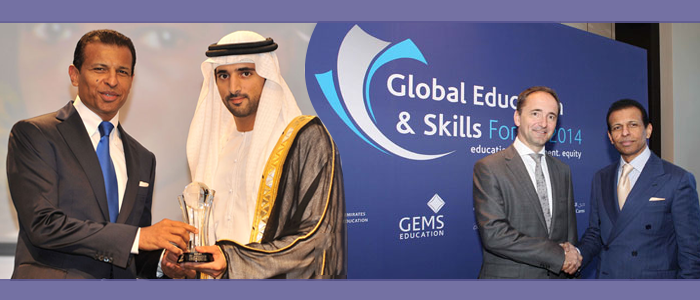 Personal life
Sunny was born in the year 1957 in Kerala. His parents were educators and were Kerala Christians. His father worked for British Bank of the Middle East. In 1966, there was a need for English-language education during the discovery of oil in Dubai. Sunny's parents started their ownEnglish High School in 1968. Theytaught English to local Arabs. Sunny was sent back to Kerala at the age of four to attend a Catholic boarding school in Kollam. To make extra money he sold fruit on side of the road. He completed his schooling in St. Mary's Catholic High School. He pursued his A-Levels at Bembridge School in the UK and his A-Levels in Dubai at the British Council.
Sunny lives in Dubai. His two sons Dino and Jay have taken leadership roles in GEMS Education. During this time he focused on philanthropic foundation. His sister, mother and his wife run runs pre-schools. Other than work he loves to be physically fit. He has four grandkids
Establishment of GEMS
He returned Dubai and started his employment at Standard Chartered bank, by opening a small trading company. Later he entered the healthcare industry. The local authorities insisted his parents to be built with more facilities. Hence, Sunny took over the school with 400 students by dropping his business. Slowly he expanded the school and added new schools. He opened Indian, Pakistani, and British schools by offering Indian (CBSE and ICSE), U.S., British, and later International Baccalaureate. After a strong network of schools in Arab he established the GEMS with advance in overseas in 2000.
He began the GEMS schools in England and purchased more schools in the north. Later in 2004, GEMS group was opened in India. He continued to add schools and became the largest operator of private kindergarten-to-grade-12 schools in the world.
He also started the Varkey Group which is the organizationof GEMS Education and other businesses of healthcare and Construction. He also founded the Welcare in 1984 which is a healthcare consultancy and management venture which developed a number of hospitals and clinics.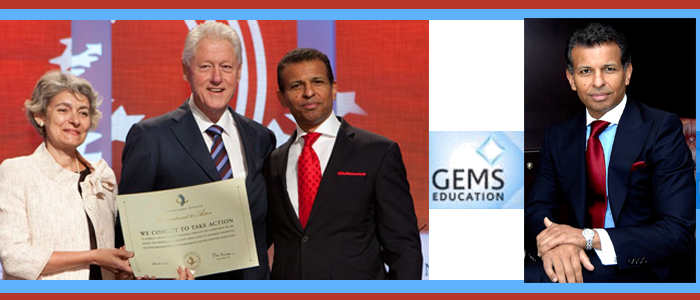 Varkey Foundation
In December 2010, Sunny started various donations and charitable initiatives by Varkey Foundation. It intends that every child is enrolled at GEMS schools by enrolment and education-access initiatives, worldwide teacher training programs, advocacy campaigns, and physical projects such as building classrooms and learning centers.
In 2011it partnered with UNESCO for girls' education in Lesotho and Kenya and donated $1,000,000 and pledged with UNESCO to train 10,000 school principals in India, Ghana, and Kenya. In 2014, it committed to train 250,000 teachers within 10 years in under-served communities across the world.
Awards
In 2007, he received the Global Indian Business Award, Outstanding Asian Businessman of the Year and CEO Middle East Award for Corporate Social Responsibility.
In 2008, he received the Rajiv Gandhi Award for Eminent Educationist.
In 2009, he was conferred with Padma Shri Award
In 2011, he was awarded Public Recognition award from the Government of Russia.
In 2012, he was conferred with Middle East Excellence CEO of the Year for Knowledge Development and Education Partnership and Education Business Leader of the Year by Gulf Business Industry Awards.