Sulajja Firodia Motwani is the joint Managing Director of Kinetic Motor Company Ltd. She is best known asone of the Indian women entrepreneur and philanthropist.Her determination and courage has held the firm in best place. During her term, the company has expanded its growth and plottedcourse of action. The company manufactures two wheelers right from mopeds, scooters to motorcycles. She is the in charge of the Company's overall business developmental activities.She is a speaker and has delivered speeches in a number of public forums.


Personal life
Sulajja was born on August 26th 1970 in Maharashtra. Her grandfather Late H. K. Firodia is the founder of Kinetic Engineering and her father Arun Firodia is the Founder and the Chairman of the Firodia Group. She completed her graduation from Pune University in Commerce. She pursued MBA from Carnegie Mellon University at Pittsburgh. She was listed in the top scores list in her educational life.


Sulajja loves being fit and healthy. She is very particular about her health and takes care of being fit and active. She is a marathon runner and loves to play sports like badminton. She has played in the national level. She is also fond of skiing & scuba diving. She married Manish Motwani. The couple has a son Siddhant Motwani. She is also a good friend of Bipasha Basu who is a famous Bollywood actress.
She started working for BARRA International which is an investment analytics company in California. She worked for almost four years and later came back to India and started working for Kinetic Motor Company. In the company she played a major role in setting up new strategies with new design and implementation. Initially she was a director of Kinetic Motor Company and Kinetic Marketing Services Ltd.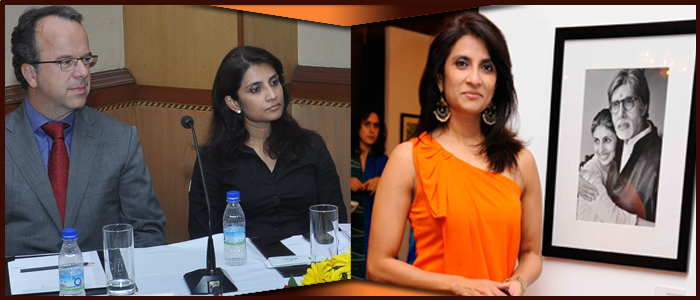 Under her leadership, the company has collaborated with Italjet Moto which is awell-known Italian company. The acquisition has supported the Kinetic Motor Company to launch new scooter models in the country. It is also a partner for Hyosung Motors of South Korea. The companies have together launched Kinetic Aquila and Comet.Kinetic Company has been constantly coming up with new models to cater to all segments of the society. The scooters of the company are much in demand in the daily life.


Awards
Sulajja has received many accolades. She was titled the Face of the Millennium by India Today magazine. She is among the top twenty five business entrepreneur of the country.
In 2002, she was awarded the Society Young Achiever`s Award for Business.
In 2003, she was presented the award for excellent performance as the woman CEO by the Institute of Marketing and Management and the Young Super Achiever Award by Business Today magazine.
Apart from these she has been selected by the World Economic Forum as a Global Leader of Tomorrow and Young Global Leader.