Ramdas Madhav Pai is the chairman and Chancellor of Manipal University for Manipal Education and Medical Group. He was the son of TMA Pai. In 1953, his father foundedKasturba Medical College (KMC) which wasthe India's first private medical college. Now it is the University with 600 acre land with over 20,000 students pursuing almost 20 professional streams.He also served as a member of the Executive Council of Assam University, the academic senate of Mangalore University and the National Assessment and Accreditation Council.


Glance at Ramadas life
In 1958, Ramdas pursued MBBS fromKarnatak University. He graduated his Master of Health Administration from Temple University. He came to Manipal for becoming an administrator of Kasturba Hospital. He took the charge as a chancellor after his father's death. He also became the Pro-Chancellor of Sikkim ManipalUniversity, president of T. A. Pai Management Institute and Registrar of the Academy of General Education for Manipal.


Under his leadership he turned the university into a deemed university by University Grants Commission. This led him to an exponential growth.He also started the Manipal foundation which was recognized with the universities philanthropic efforts. He then received the Honorary Doctorate from the Milwaukee School of Engineering and Andrews University. The MU has expandedto Nepal, Dubai, Malaysia and Antigua.
Ramdas and his son RanjanPai run more than 10 hospitals in South India. They both have developed opportunities in healthcare and education. They together have faced several challenging issues. This is first university which has developed capitation fee system. Parents no longer have to pay higher fee as the university's infrastructure. They have developed a joint venture between Manipal University and the Malaysian government. Here Malaysian students pursuing a MBBS degree from Melaka Medical College (MMC) spend the first two and a half years of the program in Manipal, and return to Malaysia to complete the rest of the term.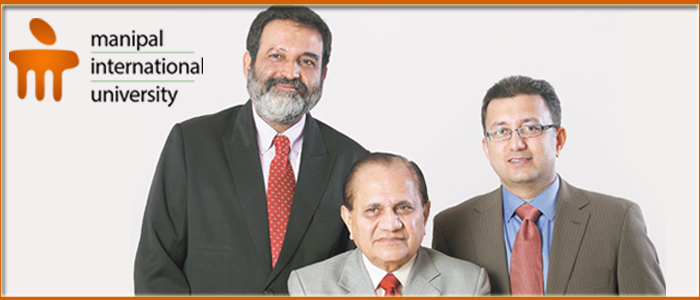 Awards
Ramdas Pai has received many awards in recognition of his contribution to education, healthcare, business and community service.
In 1982 and 1991, he was presented the Key to the City of Loma Linda in California.
In 1992, he was awarded the Philanthropy by Bunts Sangha in Bombay.
In 1993, he was awarded the Dr. B. C. Roy Award for the healthcare efforts and received the Phillips Medal of Ohio University in recognition of public service.
In 1994, he was conferred with Konkani Prathibha award by Konkani BhashaPrachar Sabha in Cochin.


In 1997, he was awarded the Great Son of the Soil award by All India Conference of Intellectuals.
In 2001, he was conferred by Lions Millennium AwardLions District 324-D4.
In 2005, he received the Udupi Rathnafrom the Udupi Utsav Committee, Deccan Herald Avenues HR Excellence Lifetime Achievement Award and MMA-KVK Outstanding Manager Awardby Mangalore Management Association.
In 2006, he was honored by the Government of Karnataka for the celebration of the Suvarna Karnataka Year.
In 2008, he was conferred with Kanara Ratna Award by Kanara College Society inKumta.
In 2011, he received the Padma Bhushan for the field of education and healthcare andGolden Peacock Lifetime Achievement Award.