Lalit Kumar Modi is a cricket administrator and the President and Managing Director of Modi Enterprises. He held high ranking positions in many cricket associations. He was named the 2nd Most Powerful Person in Indian Sports and Game Changers of the Decade. He is also one of the best cricket administrators. He wasthe Executive Director of Godfrey Phillips India.His positions included the following:
• First Chairman of the Indian Premier League from 2007 till 2010.
• Chairman for Champions League from 2008 till 2010.
• Vice President of the Board of Control for Cricket in India from 2005 till 2010.
• President of the Rajasthan Cricket Association in 2005 till 2009 and 2014 till 2015.
• And the Vice President of the Punjab Cricket Association.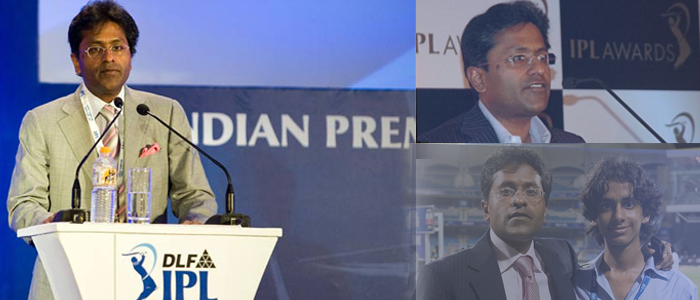 Lalit Modi has carved unique personality by his intellectual abilities which have made him remarkable business acumen. Now he is one of the influential figures in Indian cricket.
Life of Lalit
Lalit was born on 29th November 1963 in Delhi. He comes from a business conglomerate family which has been one of the India's leading business families. He was scion of a leading business family. He has an elder sister and a younger brother. He studied in Bishop Cotton School in Shimla. Due to threats he moved to St. Joseph's College in Nainital. Later he went US to study Electrical Engineering and Business Administration. He went to Pace University in New York and Duke University in North Carolina. Due to few allegations in US he came to India for 100hours' community service.


He joined his father in the family business and was the President of International Tobacco Company Ltd. for four years. In 1989he was made a Non-Executive & Non-Independent Director at Godfrey Phillips India. It was one of the largest tobacco companies in India and a joint venture between his family's Modi Enterprises and Philip Morris International.He started dating his mother's friend MinalSagrani who was 9 years elder to him. He met her in US. His family opposed the marriage but later got convinced by his grandmother. They had to set up in Mumbai as Minal faced social boycott in Delhi. The couple has 2 children Ruchir and daughter Aliya. He has a step-daughter KarimaSagrani from Minal's first marriage.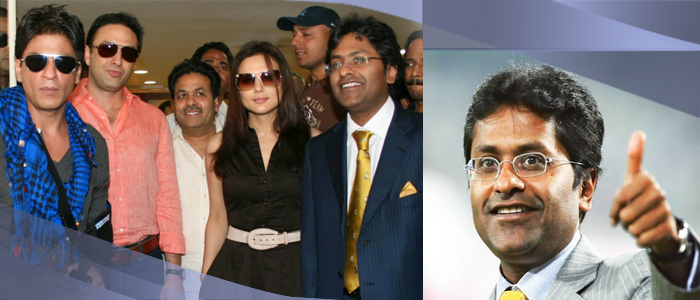 In the year 1993, he established Modi Entertainment Networks (MEN) from family trust. It was a joint venture with Walt Disney Pictures which broadcasts some of Disney's content in India, including Fashion TV. A year later it became the pan-India distributor of ESPN on a ten-year contract worth $975 million. Later the ESPN did not renew its contract with Lalit alleging that he underreported revenues. Most of his businesses fell out as they were not profitable ones.Later, he became the President and Managing Director of Modi Enterprises which was an industrial conglomerate run by his family. In 2002, Modi launched an online lottery business in Kerala called Sixo.
Cricketing ventures
In US, he was impressed by high revenues of the American sports leagues. Hence, he started the idea for a new 50-over tournament to BCCI. As BCCI did not take his proposal, he joined the board. In the year 1999, he got elected to the Himachal Pradesh Cricket Association. Later in 2004, he was elected as the Vice-President of the Punjab Cricket Association.


Awards
Lalit bestows many awards and few of them are:
In 2011, he was bestowed with the Outstanding Contribution Award at International Sports Event Management (ISEM) Awards.
In 2009, he was presented with the Brand of the Year award by India Leadership Conclave and Sport Business Leader award by CBNC-TV18.
In 2008, he was given the Rushmans Award for Sports Event Innovation by Rushmans, The Consumer Award for Transforming Cricket in India by CNBC Awaaz, Teacher's Achievement of the Year award by Beam Global Spirits & Wine and Excellence in Innovation at the Frost & Sullivan Growth Excellence Awards.