Shamit Khemka is the Founder and the CEO of SynapseIndia and Co-founder of Foodcloud. He is the regional director of Entrepreneurs' Organization in South Asia. He has been associated with International Chandramauli Charitable Trust and Yogamission Charity. SynapseIndia is a premier IT solutions company that offers development work on a number of new and popular platforms. He founded this company in the year 2000 and has been the President and Chief Executive Officer since the time. He has provided employee-friendly working culture and environment besides several employee benefits that make it a promising place to work in. Foodcloud is an online food portal which connects food lovers with home chefs that helps them to find scrumptious and rare cuisines.Shamit is known as a dynamic entrepreneur who has succeeded in a short span.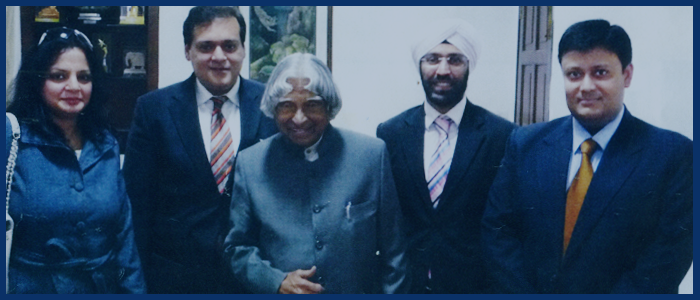 Glance at his start-up career
Shamit was born on May 27th 1974. He completed his schooling from Scindia School in Gwalior. With interests in International financial management he joined St. Xavier College for completing Bachelor of Commerce. He attended the Entrepreneurial Master's Program in M.I.T and Entrepreneurial Business Growth Program in I.S.B. His education includes various other courses in Management Policy, Organizational Behaviour, International Economics, Financial Management, Operations Management, International Management, Marketing Management, Negotiations, Financial and Managerial Accounting. He is an expertise in executive management, business ownership, project management, consulting, and e-business.


Shamit initially started his career by playing a lead role in setting up India's first Bulletin Board System (BBS) what features E-mail facility. Later he started an online database known as Sampatti as an interactive platform for real estate sector. Later he entered the IT sector to formSynapseIndia.He founded it in the year 2000 working on various platforms.He worked as the Director in Bharat Marketing & Advertising. By this he led many national and internationalad campaigns. He serves on the regionalboards of Entrepreneurs' Organization (EO) in various capacities. For a two years term he has been recently appointed as Regional Director for South Asia by EO Global. He feels EO is the best platform with experiences at major global events.


He conducted various technical workshops and training sessions for organizations like The National Police Academy, The Scindia School & All India Management Association, Microcomputer Users Club, FICCI (FLO) etc. With VedantKanoi he founded the online food portal known as the foodcloud.Shamit is a blogger. Hence, he considers research & development as a smarter communication for excellence in all business endeavors.
Personal Life
Shamit married YaminiKhemka who is a professional dessert chef and connoisseur. The couple has three children. He loves cakes and learned the procedure too. As per his hobbies he is a chef and loves cooking innovative food. Sponge cakes are a regular treat for his family members. He opened the Foodcloud along with Vedant in the Delhi/NCR region. He traveled around the world and has tasted the various cuisines of different taste and flavors.


As a philanthropist he has been funding The Chandramauli Trust in Varanasi. The trust provides education and living standards besides knowledge of traditional values and Vedic literature to children. He is associated with Yoga Mission which provided free high quality education to poor children in the country. Other than these he is a philatelist, likes to taste wine and has collection of paintings.