Ramalinga Raju was the former chairman and the founder of Satyam Computer Services. He was associated with the company for almost 21 years. He is known for one of the pioneers of the Information Technology in India.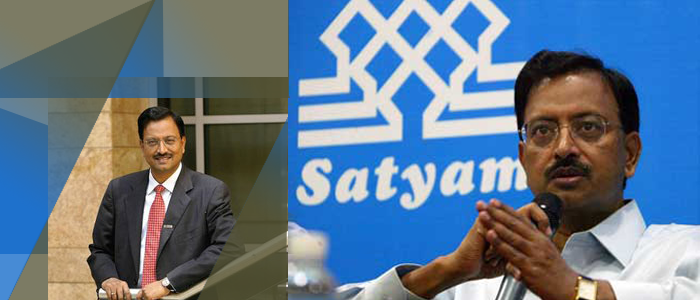 Personal Life
Ramalinga Raju was born on 16th September 1954 in a family of farmers. He was the eldest of his 3 siblings. He completed his Bachelor of Commercefrom Andhra Loyola College in Vijayawada. He went US to complete his MBA from Ohio University. On his return back to India, he was married at the age of twenty two years. He moved away from the traditional agriculture business. He indulged himself in businesses like Dhanunjaya Hotels andSri Satyam Spinning which was a spinning and weaving mill. The mill was funded by Andhra Pradesh Industrial Development Corporation (APIDC). This did not lead him to success. Hence, he moved on to real estate to start a construction company named Mytas Infra Ltd.


In the year 1987, he started the Satyam Computer Services along with his brother in law DVS Raju at P&T colony in Secunderabad. Initially the employee strength was almost 20 members. In a span of four years, the company won its first fortune 500 client John Deere. He indeed became the pioneer of outsourcing from India.Satyam has a global presence and serves 44 Fortune 500 and over 390 multinational corporations.He enrolled himself in the Owner/President Management (OPM) program at Harvard Business School. He wanted Satyam to be operated in 50 countries. In the year 1999, he launched the Satyam Infoway (Sify) which was a Satyam's internet subsidiary. He was the early participant in the Indian internet service market. He later sold it to Raju Vegesna.


In the year 1995, when Chandra BabuNaidu became the chief minister, Ramalinga Raju associated with him for shaping the IT industry in Hyderabad. He became a key instrument for the initiatives. He associated himself with the chief minister by exposing close links between business and politics.In January 2009, Raju resigned as the Chairman of Satyam after he admitted to major financial wrong-doings.
As a Philanthropist
In the year 2001 he set up Byrraju Foundationn the memory of ByrrajuSatyanarayana Raju. It deals with the mission of building progressive self-reliant rural communities by providing services in the area of healthcare, sanitation, primary education, adult literacy.


Awards
Ramalinga Raju has won several awards and honors.
In 1999, he won the Ernst & Young Entrepreneur of the Year for Services.
In 2000, he was conferred by Dataquest IT Man of the Year.
In 2002, he received the Corporate Citizen of the Year award.
In 2007, he was awarded E&Y Entrepreneur of the Year Award.