GrandhiMallikarjunaRao is the founder and the chairman of GMR Group.This group is based on global infrastructure development which is based in India.It is one of India's most trusted and respect brands. It is building the world class national assets like highways, urban development, airport sectors etc. Now it is present in 7 countries. This business tycoon is placed in the India's richest people's list by net worth of $ 3.2 billion. His success has impressed people all over the world.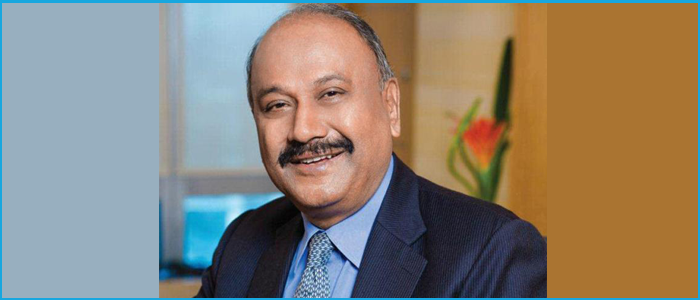 Mallikarjun's life
He was born on 14th July 1950 in Andhra Pradesh. His father used to have a small trade jewelry business. A justified fact is that he failed 10th but he ran through financial success. Though his father asked him to join their family business but he was enthusiastic to do much more. Later he joined school again and pursued his mechanical engineering at Andhra University. He joined the Government of Andhra Pradesh as a junior engineer on the Vamsadhra Project. He entered the trading of commodities. For this he developed good relations with suppliers and customers. He acquired a failing jute mill for his venture and used the leverage from local banks to acquire other assets. He then started the Vysya Bank in collaboration with ING.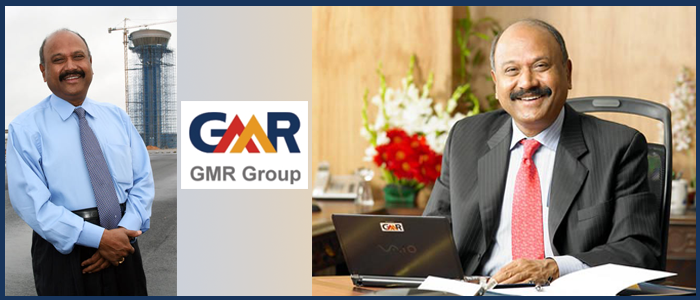 His entrepreneurial skills wanted him to do much more. Therefore, he decided to enter the business of energy and infrastructure with an entry in the power business. He was close to Chandra Babu Naidu for which he became the asset developer and owner for Hyderabad's International Airport Rajiv Gandhi International Airport beating the competitors in 1991. He consulted experts in this stream of the business. He brought experts fromGermany, Singapore and Malaysia, to teach his team members.


Mallikarjun started GMR on his own in the year 1978. He also took partnership with Shaw Wallace, to Vijay Mallya along with the Rahejas. He made the company provide high quality work to his customers. It has established three Greenfield power plants in Tamil Nadu, Karnataka and Andhra Pradesh. And also power projects in Hydel and Thermal power. He won the bid to modernize India's third busiest airport which is the Delhi International Airport by constructing terminal 3 (T3). GMR has also built the New SabihaGokcen International (SGA) airport terminal at Istanbul, Turkey and MALE International Airport (MIA) in Maldives.
He always gathered idea of practical work and theoretical knowledge obtained through investing in proper learning and research. In 2009, he took over the English Premier League's Liverpool F.C. He owns the Delhi Daredevils cricket team in the Indian Premier League T20 cricket. He also started the GMR Varalakshmi Foundation which serves the society in 22 locations. He almost donated ₹ 1500 crores for charity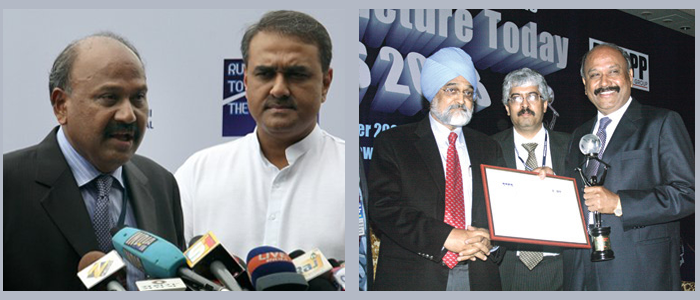 Awards
In 2007, he was awarded the Entrepreneur of the year at the Economic Times Awards and Most Promising Entrant to the Big League by CNBC TV18 at Indian Business Leader Awards.
In 2008, he was conferred with Sir. M. Visveswaraiah Award by the Federation of Karnataka Chamber of Commerce and Industry (FKCCI) and the Most Inspiring Entrepreneur of the Yearby National Institute of Industrial Engineering (NITIE), Mumbai.


In 2009, he received the Infra Person of the year award in London and First Generation Entrepreneur of the Year at the CNBC TV18 India Business Leader Awards.