Cyrus S. Poonawalla – founder of Serum institute and Chairperson for the Poonawalla Group 
Cyrus S. Poonawalla is one of the Indian billionaire businessman and philanthropist. Cyrus Poonawalla is the founder and chairperson for the Poonawalla Group and Serum Institute of India (SII), the world's largest vaccine manufacturer.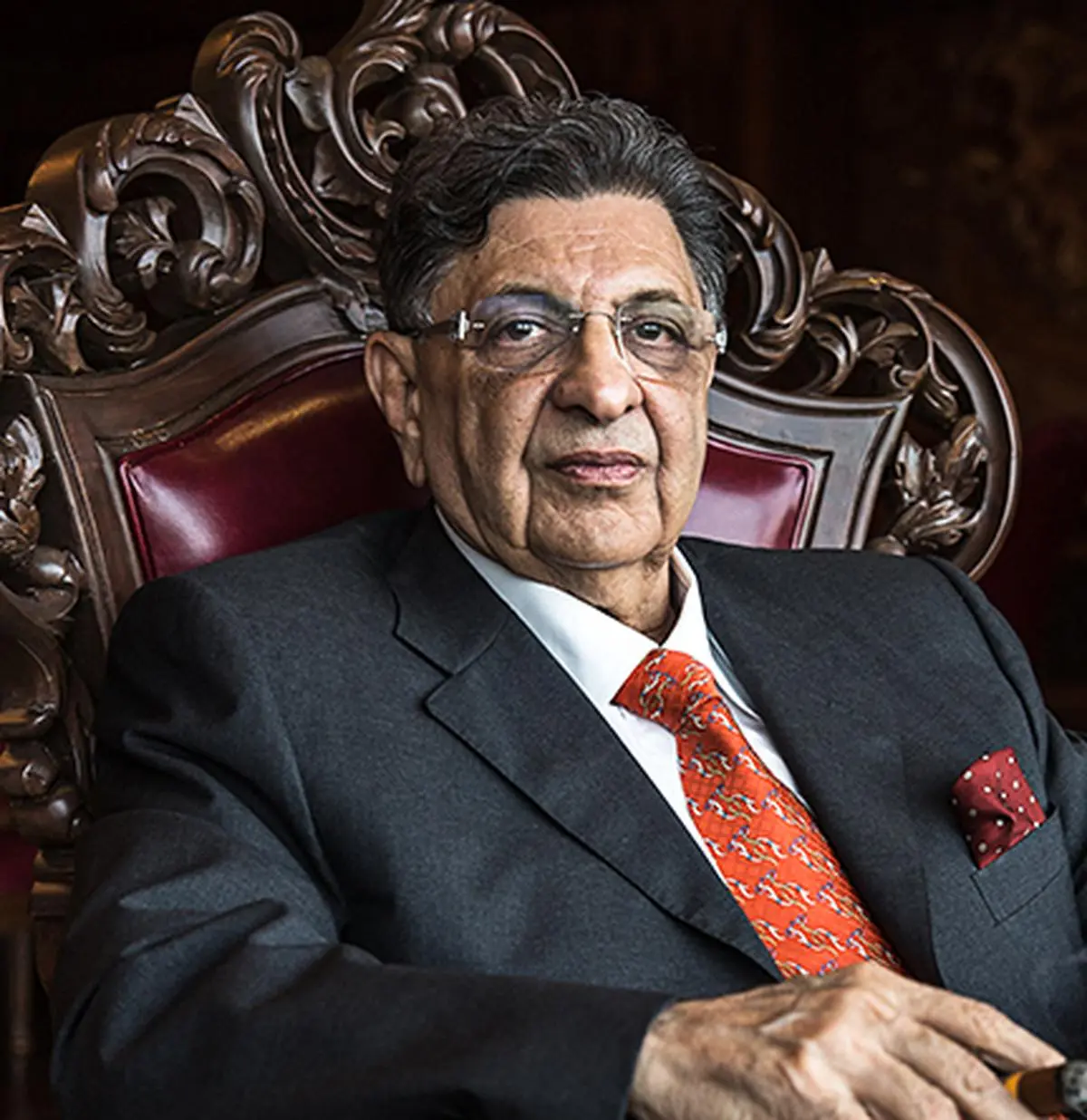 Name

 

Cyrus Poonawalla 

Born

 

1 1/5/1941 

Education

 

Brihan Maharashtra College of  Commerce 

Nationality

 

India 

Spouse

 

Villoo Poonawalla (Died) 

Children

 

Adar Poonawalla 

Award

 

Padma Bhushan 
Early life 
Cyrus S. Poonawalla was born on May 11, 1941. His father, Soli Poonawalla, was a renowned horse breeder and his mother, Villoo Poonawalla, was a housewife. He completed his schooling in Bishops School from Pune. He graduated from Brihan Maharashtra College of Commerce (BMCC) and was awarded Ph.D by Pune University. He was married to Villoo Poonawalla. After completing his studies, Cyrus returned to India and joined his family's business, the Poonawalla Group, which was involved in the production of biotech products and vaccines. In 1966, he founded the Serum Institute of India, which initially produced anti-tetanus and anti-snake venom sera. His son Adar Poonawalla is the CEO at Serum. He owns a Gulfstream 550 airplane. 
Career 
Poonawalla Stud Farms, presently the top stud farm in the nation, was founded in 1946 by Soli A. Poonawalla, the father of Cyrus Poonawalla. By this time, Dr. Poonawalla was very keen on horse racing. He was well known prominent figure of India in the field of horse racing. He served as chairman of the Royal Western India Turf Club. He was the representative for the International Federation of Horse Racing Authorities (IFHA) and was a member of the Asian Racing Federation (ARF) for more than ten years. He also won national and international awards for racing in India. He was also fascinated by cars, especially sports cars and limousines. 
India found it difficult to import vaccines as they have higher prices. He then observed that the horse serum can be used for vaccines. They sold the horses in the Poonawalla Stud Farm to set up the venture. In 1966, Dr. Poonawalla founded Serum institute to manufacture immuno-biologicals to meet the vaccine requirements for the country. For the benefit of the country he sold the vaccines at a lower price. By 1998 they have started supplying vaccines over 100 countries.  
Due to this achievement people could buy vaccines at an affordable price. His vaccines mainly contained DTP (Diphtheria, Tetanus and Pertussis), Anti-snake Venom serum and Tetanus Anti-toxin. Later he came up with newer vaccines like Hib, BCG, r-Hepatitis B, Measles, Mumps and Rubella vaccines. He produced almost 1.3 billion doses. 
Philanthropist 
He had donated to the poor who were suffering with diseases. He arranged free rubella immunization for girls from slum areas. He built parks and gardens in Pune city.  

He also established Soli Poonawalla Memorial High School in the name of his father in Hadapsar and Dr.Cyrus Poonawalla Conference Hall at Brihan Maharashtra College of Commerce in Pune. He is also an active associate of the Executive Council. 

In 2017, He donated Rs. 100 crore (approximately $14 million) to the University of Pune to establish the Poonawalla Science Park. 

In 2016, He pledged to donate 1 million doses of vaccines per year for the next 10 years to support immunization programs in Africa. The donation was made through the Poonawalla Foundation, which is a charitable organization founded by Cyrus and his wife, Villoo Poonawalla. 

He has donated to various disaster relief efforts, including the 2004 Indian Ocean tsunami, the 2013 Uttarakhand floods, and the 2018 Kerala floods. 
Cyrus Poonawalla 's Path to Success 
At first, the company was focused on producing antitoxins for tetanus and diphtheria. However, Poonawalla saw an opportunity to expand the company's offerings and started to develop and manufacture other vaccines, including those for polio, measles, and influenza. 
Over the years, Poonawalla's vision and leadership helped the Serum Institute of India grow into one of the world's largest vaccine manufacturers. Today, the company produces more than 1.5 billion doses of vaccines annually, which are sold in over 170 countries. 
Poonawalla's success can be attributed to his strong business acumen, focus on innovation, and commitment to quality. He also invested heavily in research and development, which helped the company stay ahead of the curve in terms of vaccine development. 
Networth 
As of 2023, Cyrus Poonawalla has an estimated net worth of 1,900 crores USD. 
Interesting Facts about Cyrus Poonawalla  
Poonawala is a renowned racehorse breeder and owner. His horses have won several prestigious races around the world, including the Indian Derby and the Breeders' Cup. 

He is an avid car collector and has a collection of over 30 luxury cars, including a Rolls Royce Phantom, a Mercedes-Benz S-Class, and a Bentley Flying Spur. 
ACHIEVEMENTS AND AWARDS 
1991 – 'Man of the Year' by NRI Institute. 

1992 – Rajat Kumar National Award 
1998 – Pune's Pride Award for excellence in the Corporate World 

2002 – Outstanding Contribution Award in developing the pharmacy. 
2004 – Biospectrum Person of the year. 

2005 – Padma Shri for his contribution to the field of medicine. 

2007 – Business Leader of the Year Award for Biotech and Young Entrepreneur of the Year awards. 
Apart from these his Serum institute has won 'No.1 Biotech Company of the Year' for 4 consecutive years from 2006 to 2009. 

He is ranked as the 11

th

richest billionaire in 2015 by Forbes 

2015 – The Ernst & Young Entrepreneur of the Year for India.   

2018 – Honorary doctorate by the University of Massachusetts Medical School.  

2019 – Honorary doctorate by the University of Oxford.  

2021 – Lokmanya Tilak National Award in August.  

2022 – Dean's Medal from the Johns Hopkins Bloomberg School of Public Health.  

2022 – He received the Padma Bhushan, for his contribution in production of vaccines during COVID-19, in the field of trade and industry.  

2022 – He is ranked number 4 on Forbes India rich list. 

2022 – He is ranked number 1 in Hurun Global health care rich list.