Anil Agarwal- India's biggest donor and the Indian metals magnate
'It is important to give back what we earn for the greater good of society' these are the words by Anil Agarwal (24th January 1954) the founder of the Vedanta Resources Plc. He always believed whatever is earned as economic growth should be donated in Charity for the welfare of the society. He donated 75% of his wealth which is about $3.5 Billion. He is a follower of Bill Gates and Dalai Lama. He was also ranked 25th in the Harun India Rich List.
Anil was born in Patna. He started studying at Miller High School. At the age of 15 he quit school and joined his father's business of aluminum conductors. Lalu Prasad Yadav, a politician was one of his classmates. He went to Mumbai and started his career with copper, zinc, aluminum and iron ore. He completed his Bachelor's degree from the Malaviya Regional Engineering College in Jaipur.

He used to take part in major activities in which he mostly enjoyed cycling. He was married to fellow cyclist who was also his family friend Kiran Gupta and was blessed with a son and daughter. His daughter Priya Agarwal has been public relations professional with Ogilvy & Mather. He has brothers Navin and Pravin are also closely associated with Vedanta group. As an Industrialist, he gained experience by working as the Chief Operating officer for Orient Ceramics & Industries Ltd. He founded Sterlite Industries in 1976 and later founded Vedanta Resources Plc. He started manufacturing the metals as his business profits were volatile. It was a subsidiary of Vedanta Resources. Presently he also serves as the Chairman of the Board of Bharat Aluminium Company Ltd. (BALCO) and Sterlite Gold Ltd.
In the disinvestment program, he acquired 51% in BALCO. He also acquired a majority stake 65% in state-run HZL. His company Vedanta was listed on London Stock Exchange. It was the first Indian firm to be listed. Later he acquired Konkola Copper Mines in Zambia, Africa and stakes in Sesa Goa Limited which is India's largest producer and exporter of iron ore. Sesa Goa and Sterlite Industries became the part of Vedanta's Group. It includes zinc, lead, silver, copper, iron ore, aluminum, power generation, and oil and gas. He always looked for the best managers for formalizing and executing a growth strategy.
Though he stays in London, the GDP growth in his business operations targeted eradicating poverty in India. He created Vedanta foundation and built hospitals, schools and infrastructure in India. The initiatives were taken by the NGOs. His main aim was to focus on child welfare, women empowerment and education. Vedanta group companies invested US $49.0 million in building hospitals, schools and infrastructure. It also funded the community programs to improve health, education and livelihood for millions of people.


Vedanta Resources is an LSE-listed metals and mining company. In India it is the largest non-ferrous metals and mining company. Under the leadership of Anil, it has achieved tremendous growth. Revenues were increased from $3.7 Billion to $7.9 Billion with a compound growth rate of 21%. In a decade the company grew from $1 billion to $13 billion revenues.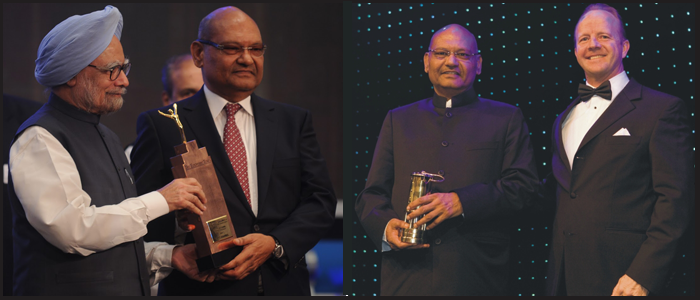 Awards
In 2008, he won The Ernst &Young Entrepreneur of the Year.
In 2009, he won Mining Journal Lifetime Achievement Award.
In 2012, he won Business Leader Award from The Economic Times.