Founder of RedBus, Phanindra Sama Biography
An organization would exceed in its journey only if it has ability to learn, and translate that learning into action rapidly, is the ultimate competitive advantage, as we know that the key ingredient of business is taking the first step of risk. This is what exactly happened with the Poster Boy of Hyderabad, the founder of Red Bus, Phanindra Sama.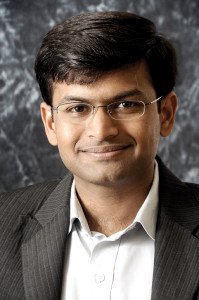 Every bus passenger might have gone outrageous for booking tickets to travel through bus which equates them travelling to an evil of last resort. Putting an end to our night mares Phanindra along with his batch mates stepped to revolutionize the travels in India through his site redBus.in which allowed the customers to book bus tickets in an independent manner.
Phanindra is always academic and brilliant at studies. He always showed great fondness towards electronics since it always fascinates him, wondering the journey of electrons through a wire and making a light glow or a fan turn. He got into BIITS Pilani (Birla Institute of Technology and science) to do electrical engineering which he dreamt of. Those days he possessed a tool kit to repair small electronics.
He initiated his career by getting into campus recruited company S T Micro electronics which couldn't fulfill his urge to attain something big in his life, so moved on to Bangalore and joined Texas Instruments along with his friends from BIITS. He is very happy with his work but the destiny has some other plans for him which later on included him in the billionaires club. The seed was sown in the year 2005 when he couldn't get a bus to go to his home place Hyderabad to see his parents for Diwali. He asked his regular travel agent for a seat, where as that man suggested him to try another travel agent probably he might have a ticket, which triggered him to think about launching a web site redBus.in



Phanindra along with his batch mates from BIITS started working on centralization of bus tickets and ventured into redBus as a part time job since none of them had that entrepreneur bug in them. Since they knew the problem they strived very hard to figure out the things and fill the gap between the customers and the bus operators. They also created the transparency for the passengers to select their seat. He also sorted the problem of booking the return tickets through their website redBus.in. Phanindhra elucidated the three products.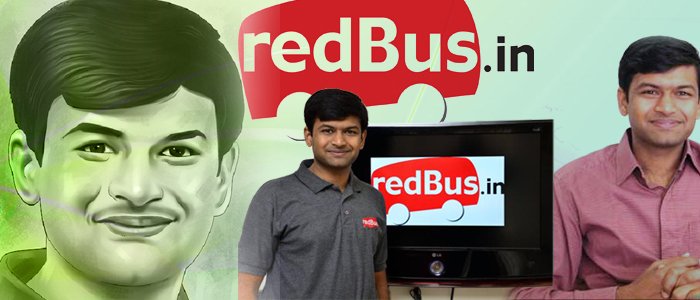 BOSS- for bus operators which gives easy access to bus information and seating index.
redBus.in– for customers, acts as a consumer facing travel agency
Seat sellar- which provides information to the travel agency
'Each product ignites the other' this unique idea transfigured into a highly fragmented Bus industry which was centralized and consists of aggregate information. It branched out leaps and bounds giving raise to many call centers, a website and franchisees in Mumbai. Phanindra who is pragmatic pointed out the opportunity, that they see as a business. The unorganized bus business of worth $2.5 billion was elevated to an organized business in the site of redBus.in which is selling 220 million tickets per year. The portion of its success could be shared with other factors too which favored its growth like improved roads, increased urbanization allowing more travel and scalability.



Phanindra's website redBus.in enjoyed a huge success in the business fraternity through its huge network effect and high trust from bus operators as always stuck to their standard commissions and never demanded any hike based on increased volumes. He marked his place in the most prestigious magazine Forbes among the 'Top 5 Startup in 2010'. He reared himself from an electrical engineer to a great entrepreneur by solving the problem once and for ever.