Naveen Tewari is the co-founder and CEO of InMobi. It is a global mobile advertising platform based mobile ad network backed by Soft Bank and Kleiner Perkins Caufield& Byers. He founded the company in the year 2007. The offices were opened in several countries including India. Naveen is a Board member of Paytm. He founded the India Schoolhouse Fund (ISF) and serves as a chairman. It sets up schools in rural area in India and provides funds. He is a director of Mobile Marketing Association. He is also a Board Member of Paytm.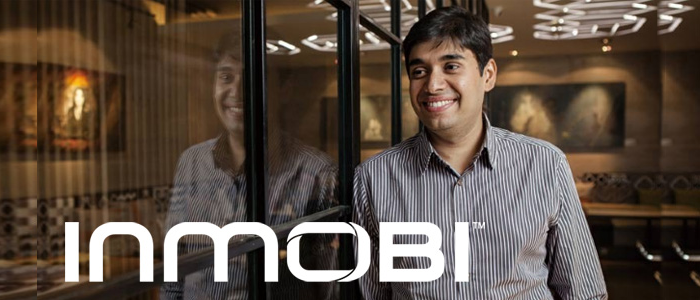 Personal life
Naveen belongs to a family of IIT Professors at Kanpur. He pursued Mechanical Engineering from Indian Institute of Technology in Kanpur. He has a Master in Business Administration (MBA) from Harvard Business School (HBS) in Boston. He was awarded the Dean's Award for exceptional leadership and contribution.He started his career with McKinsey & Company for which he worked in the development side of the go-to-market strategyas it entered the telecom sector. He worked with top management of number of large software companies and consumer product enterprises in India on various strategic issues. He joined the Charles River Ventures as an associate. He worked withCRV on developing its India investment strategy. Later he worked with a mobile VoIP start-up, vQube Inc., in Silicon Valley.


About the company InMobi
In the year 2007, Naveen along with AbhaySinghal, Amit Gupta and MohitSaxena started their first business mKhojfrom the shared apartment in Mumbai. This was a SMS search engine which was failed. They diverted their business to mobile advertising and technology platform which is the InMobi. They moved their base to Bangalore in a place of hub of talent and technology. SoftBank, KPCB and Sherpaloplayed the role of key investors. Naveen, Abhay, Mohit and Amit were known as 'boys with powerpoint'. After their venturing into mobile advertisement, the company initially banked upon mobile web published to generate revenue through Mobile Value Added Services via Mobile Phone Networks billing. Now, InMobi won a spot in MIT Technology Review's 50 most disruptive companies.


Awards
In a short span, Naveen has won many awards. He has been listed among 100 Most Creative Peopleacross the world.
In 2012, he was named as 2nd Most Important Person by Business Insider's the Mobile Power List.
In 2013, he was awarded the Distinguished Alumnus Award for excellence in entrepreneurship by Indian Institute of Technology, Kanpur and tagged as 7th Most Important Person by Business Insider's the Mobile Power List.


In 2014, he received the Pathbreaker of the Year Award and Outstanding Start Up award by Forbes India.
In 2015, he won the Future Leaders Award which was presented by Narendra Modi and has been listed in Fortune's '40 under 40' most powerful, influential and important people in business list.