Mukesh Ambani: Power of Reliance Industries Limited.
MUKESH DHIRUBHAI AMBANI (19 April 1957), the Most Powerful and Wealthiest man of India, a magnificient business tycoon who posses largest shares at RELIANCE INDUSTRIES LIMITED also owns FORTUNE GLOBAL 500, the second most valuable company by Market value. He takes the credit to stand 36th amongst the World's Richest Personalities according to the FORBES Magazine in the year 2014. In 2010, he was included in FORBE'S list of "68 people who matters the most ''. For the last six consecutive years he has been continuously named as one among the World's top 100 Richest Personalities. He is the second richest man in ASIA. Ambani is listed as the 19th richest person in the world with a personal wealth of $ 23.6 Billion.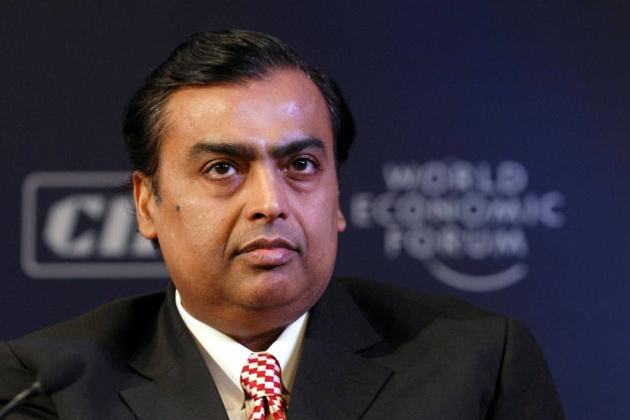 Early years:
He was brought up in Joint Bourgeois Family. He did his schooling from the Hill Grange High School at Peddar Road, Mumbai along with his Younger Brother Anil Ambani .He attended the University of Bombay to pursue his Graduation in Chemical Engineering, and later applied for an MBA Program at Stanford University but a year later dropped out to assist his Father build Reliance, which was then a small but fast growing enterprise. He led the creation of the world's largest grassroots petroleum refinery at Jamnagar, India, with a current capacity of 660,000 barrels per day (33 Million tonnes per year)



Business Career:
He joined his Father's company Reliance in 1981 and initiated Reliance's backward integrated journey from textiles into polyester fibers and further into Petrochemical, Petroleum Refining and going upstream into oil and gas exploration and production. He set up Reliance Infocomm Limited (Reliance Communications Limited), which was empathized on information and communications technology.
In December 2013 Ambani announced, at the Progressive Punjab Summit in Mohali, the possibility of a "Collaborative venture" with Bharathi Airtel in setting up digital infrastructure for the 4G Network in India.
Achievements:
In 2013, he was conferred" Entrepreneur of the Decade by All India Management Association"
In 2010, awarded the Deans Medal by University of Pennsylvania's Eduardo Glandt, Dean of the school of Engineering and Applied science for his Leadership in the Application of Engineering and Technology.
In 2010, awarded the Indian Merchant's Chamber (IMC)' Juran Quality Medal 2009'.
In 2009, he was ranked the 5th best performing CEO in the world by the Harvard Business Review in its ranking of the top 50 global CEOs.



Conjugal Relationship:
He is married to Nita Ambani .They have three kids, Akash, Anant and Isha .They live in Antilia ,27 storey , 400,000 square foot private home in South Mumbai .He is a member of the Prime Minister's council on Trade and Industry, Government of India and the Board of Governors of the national council of Applied Economic Research, New Delhi. He is the Chairman Board of Governors, Pandit Deendayal Petroleum University, Gandhinagar.
He is a Member of Millennium Development Goals (MDG) Advocacy Group (MDG Advocate) constituted by United Nations (UN) and a Member of the Foundation Board of WORLD Economic Forum.
He is Chairman of the Finance Committee.
He is the Promoter of the company and holds 36, 15,846 shares of the company in his name as on March 31, 2014.