A Brief about Lakshmi Mittal
"Step follows step,
Hope follows courage,
Set your face towards danger,
Set your heart on victory."
Are the words which turned out to be true with one of the most famous Indian entrepreneurs Lakshmi Mittal. This Indian steel magnate is a protagonist who laddered from typical rags to the richest story. He is the CEO of Arcelor Mittal, the world's largest steel making company. The Financial Times titled him as its 2006 person of the year. He was listed amongst India's Richest 2019 by Forbes.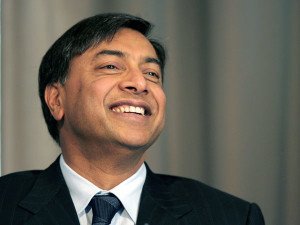 Lakshmi Narayan Mittal was born in a village named Sadalpur in Rajasthan which is deprived of minimum amenities like electricity till 1960. He was born on June 15th, 1950. He spent his child hood days with his family on bare grounds and rope beds in a house built by his grandfather who used to work for Taradas Ghanshyamdas Poddar firm before India got its independence. Then his family moved to Calcutta in West Bengal where his father Mohan Lal Mittal earned fortune by being a partner in a steel company. He had two sibling brothers Promod and Vinod Mittal who were into family business.
Lakshmi was a sharp and intelligent child right from the beginning and always used to get good numbers. He graduated as a topper from St.Xavier's college in Calcutta with a Bachelor of Commerce degree in Business and Accounting in 1969.
Lakshmi initiated his career by getting his foot in the door at his family's steel making business which was established in the year1976. Lakshmi who is known for his higher vision thought of expanding their family business to places, bought a run- down plant in Indonesia named as Ispat Indo and tuned it to profits. After that he bought many loss making firms and changed its fortune with his golden touch. In 1989 he owned a government firm making a loss of $ 1 million a day in Tinidad and Tobago and turned out it to a most profitable business, where even US consultants and German experts couldn't find a solution. As they say never a rose without a prick, he went through every challenge and obstacle in his life and emerged out as a winner.
Lakshmi was married to Usha, daughter of a well known money lender those days. Soon after establishing Ispat in Indonesia he got separated from his father and brothers taking over this international firm. He was blessed with two children named as Vanisha and Aditya Mittal who are the members of Board of Directors of Mittal Steels. He spent extravagantly for his daughter's marriage which was a five day event and priced him around $ 55 million.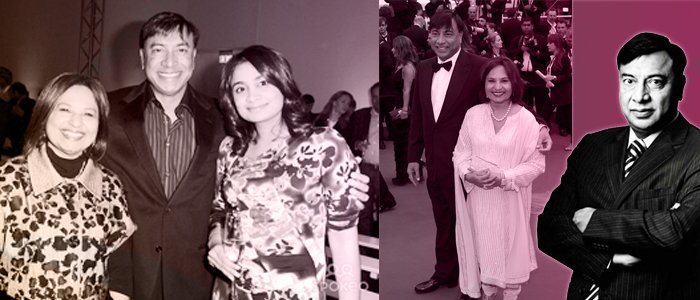 There is no man in this world who hadn't tasted failure. As always success is followed by failure and vice versa. Even Lakshmi the man of steel had to taste some bitterness in success journey. In 2001 Lakshmi closed the Irish steel plant as it led to criticisms, since it left 400 people reluctant and also effected the concerned government. In 2002 'The Mittal Affair' happened where the links between UK Prime Minister Tony Blair and Lakshmi Mittal were exposed. Mittal's LNM Company pursued Blair's aid in its bid to purchase steel industry in Romania state. Responding to this Blair wrote a letter to Romanian Government hinting the privatization of the firm and its sale to Mittal would smoothen their way into the European way. Apart from these he was also accused of 'slave labour'.
Today he stands as a role model for many whose aspirations are beyond the world. He is amongst the richest men in UK and was honored with many awards and titles like Padma Vibhushan in 2007, Fellow ship of King's College, Grand Cross of Civil Merit, Entrepreneur of the year 2004, European business man of the year. Times magazine had listed him in the 100 most influential people.



Mittal has also contributed to sports. After seeing that India won only one bronze medal in 2000 Olympics and one silver medal in 2004 Olympics he decided to set up Mittal Champions Trust with $ 9 million to support 10 Indian athletes.
With all these things Laksmi Mittal stood out to be a smart businessman, an active philanthropist who has practically made his mark in this world.