CEO and Managing Director of OMICS International
"I Never Dreamed about Success I Worked for It", Dr. Srinu Babu Gedela, dynamic product of Andhra University and Stanford, started OMICS International in the 2007 with the peek vision to promote scientific research. This platform provides open access to research papers from various scientific fields to students and researchers from Third World countries.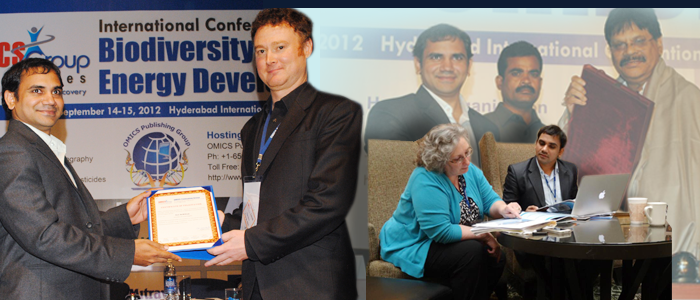 Early Years
Dr. Srinu Babu Gedela was born to Mr. Appala Naidu and Mrs. Yashodha and he hails from the village of Allena in Srikakulam District of Andhra Pradesh. He did his primary education from a school in his village before moving to complete his higher education from Andhra University, India. He pursued B. Pharmacy followed by M. Tech in Biotechnology from Andhra University, India and postdoctoral studies at Stanford University in the US.
His passion and interest in biotechnology, quest for knowledge and computational methods to develop latest and innovative methodologies bagged him the prestigious "Young Scientist Award". With the guidance of Dr. Allam Appa Rao, Gedele Srinu Babu completed his research on microanalysis of differentially expressed genes between the diabetic and non-diabetics and this research paper was presented at International Conference at Seoul in 2007.
When he was at Stanford University for postdoctoral research, He interacted with eminent scholars and was invited for various conferences in Europe and Asia Pacific. The open access journal of Proteomics was his first publication that laid the foundation of OMICS Group.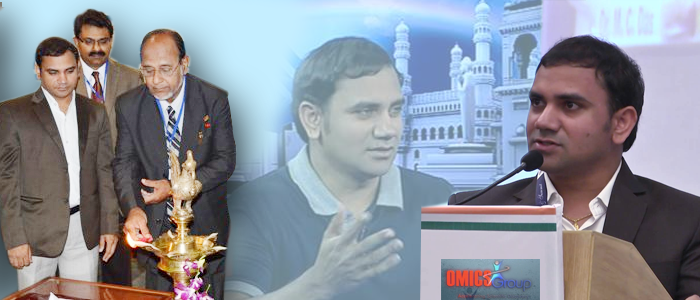 As an Entrepreneur
There was no looking back for Dr. Gedela after the OMICS Group embarked on operations in 2007. Currently, it is an ever expanding publishing group, which publishes 500+ online open access journals in various fields of Clinical, Medical, Engineering & technology, Management and Life Sciences that publishes 10, 000 scientific research articles annually. He also traveled to various countries for enhancing cooperation between scientists and advance overall scientific progress. Also, OMICS organizes 300+ conferences every year across USA, Europe and Asia with the support from more than 1000 scientific societies.
At a time where entire job market worldwide was crippling under the economic down trend, Dr. Gedela opened new ways for the young and dynamic aspiring minds with inquisitiveness as executives, coordinators, presenters, translators, editors, and freelancers.
As a Philanthropist
"We Make Life by What We Give", Dr. Srinubabu Gedela adopted 7 villages (Allenna, Burja, Kilentra, G B puram and its nearby villages) in Srikakulam District of Andhra Pradesh and providing safe drinking water as contaminated water was resulting in dreadful 'Cancer'. Even he is promoting healthcare, schools and sanitation for the past seven years to these villages.
As an Educational Infrastructure Builder
For any future success, schooling is the first step in knowledge gaining. Dr. Gedela initiated "OMICS Educational Society" which sets the curriculum, trains the human resources, provides technical assistance and works on capacity building through faculty development workshops to the teacher and taught in schools that are already functioning at various levels. It strives to strengthen the pedagogy by supplementing audio-visual teaching learning equipment.
As a Film Producer
Srinubabu Gedela stepped into the film world with OMICS Creation, with an aim to produce family oriented social entertainers. His first heroine oriented movie, 'CHANDEE' with Priyamani in a lead role was based on women empowerment. His successive Tamil remakes with the actor Ajith Kumar such as 'Aata Arambham', 'Veerudokkade', could entertain the audience with action and family drama. Dr. Babu is currently producing 'Made for Each Other, a straight movie in Telugu and two more films are about to commence.
As a FABA Vice President
Dr. Srinubabu Gedela, was elected as a vice – president of FABA (Federation of Asian Biotech Association) at the general body meeting of FABA held in Hyderabad. He is providing the best services to FABA.
"Gedela's representation and services are critical in enhancing global growth of FABA," said Mr BS Bajaj, FABA-secretary general.
It's really great to have such a dynamic business person who created a new life in many science graduates.