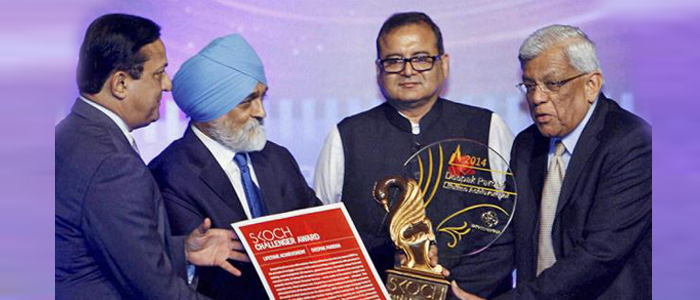 Deepak Parekh is the Chairman of HDFC (Housing Development Finance Corporation). By his leadership he developed the firm into a huge financial multinational. It is the leading housing finance company. He is the unofficial crisis consultant of the Indian Government. He served as independent director of the Satyam Computer Services, chairman for Advisory Group for Securities Market Regulation by the Reserve Bank of India, National Thermal Power Corporation Ltd.andNon-Executive Independent Director for Singapore Telecommunications Ltd.

He believes in perfection and a great businessman should always stick to moral values and ethics. He served as Non-Executive Chairman of Glaxo India Ltd. He worked for Board of Castrol India Limited, Hindustan Unilever, Siemens Ltd, Mahindra & Mahindra and Indian Hotels Company.He has been a part of several Committees made by Indian Government.In the year 1964, he was made the Chairman of the high level of expert committee which was formed to suggest the ideas for the growth of the Unit Scheme.



Life of Deepak
Deepak was born on 18thOctober 1944 in India. His schooling was from St. Xavier's High School, Fort. He completed his B.ComCommerce from the Sydenham College in Mumbai University. He pursued Chartered Accountancy from England and Wales with ICAEW. He completed his articles with Whinney, Smith and Whinneyin London. It later became the Ernst & Young Management. Initially he started his career in Ernst & Young Management Consultancy Services as a charted accountant in New York.
He joined Grindlays Bank and Chase Manhattan Bank as the assistant representative for South Asia in India. His achievements were well recognized. As a Managing Director, he joined HDFC in the year 1985 and within an eight years span he became the Chairman. He then became the Non-Executive Chairman of Infrastructure Development Finance Company Ltd. (IDFC). He was recognized by several industries depending on his work. It was an enterprise by the Government for the projects of infrastructure. He served as a director for Steel Authority of India Ltd., Airports Authority of India and Lafarge India Pvt. Ltd. and Indo-German Chamber Of Commerce and as an alternate director for Exide Industries Ltd.

Deepak has been succeeded in contributing French firms in India. He has improved relations of India and France in the economic sector. His significant role has helped the financial sector to a greater extent. He has made it possible for middle class people of India to own their houses or flats by providing them with loans at affordable rates.


Awards

In 1996, he received the Businessman of the Year by Business Today.
In 2006, he was honored with Padma Bhushan.
In 2010, he was honored by the Institute of Chartered Accountants in England and Wales withOutstanding Achievement Award.
He was awarded the Outstanding Business Leader Award from CNBC-TV18.He was given the JRD Tata Corporate Leadership Award by All India Management Association (AIMA). He was the first to receive Qimpro Platinum Award. He was also known as the youngest man to receive Corporate Award for the Life Time Achievement by the Economic Times.