ChitraRamkrishna is the first woman managing director and chief executive officer of the National Stock Exchange (NSE). The NSE is now ranked as the world's largest exchangereforming the capital market in India. Her endeavors have taken the NSE to greater heights. She is a member of Derivatives Panel of Securities and Exchange Board of India.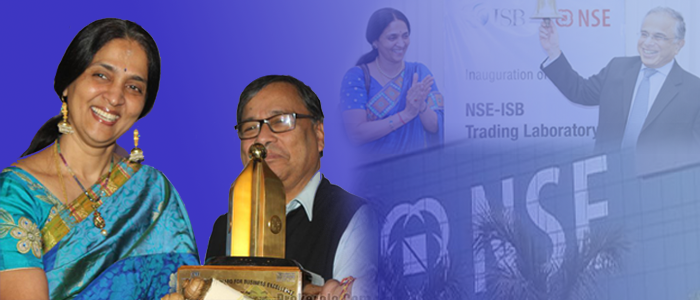 Chitra is a qualified Charted Accountant. She started her career with the project finance division of Industrial Development Bank of India (IDBI). Here, she worked at the treasury and fixed income departments. Her work was always complemented as it made a way of bonding issue of success. R H Patil, who was the executive director of IDBI was impressed by her extraordinary work. Later she joined NSE. Her deliberations made her to create a modern stock exchange with a national presence. She was a part of leadership team which provides a fully automated trading system. She had a strong leadership qualities and a zeal that had created an institution which has stood a pride in terms of international arena.


Chitra has been associated with matters pertaining to market regulation and policy. She was closely involved in the drafting of the legislative framework of the Securities and Exchange Board of India (SEBI) which was the country's capital market regulator. The corporate sector had recognized her as an institution builder and a thought leader. She was actively involved in committees like CII's National Council on Financial Sector Development, FICCI's National Executive Committee and Capital Markets Committee.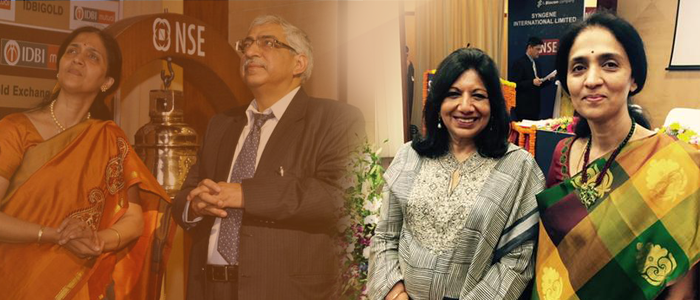 In the region of Asia-Pacific she is the third women to head as Exchange. She was responsible for several key initiatives at the NSE. The NSE was a transparent market ecosystem that reaches out to more than 1,500 locations in the country. Under her leadership, NSE has launched exchange traded funds, global indices like S&P 500. For retail investors, she introduced a combination of products that are easy and simple to use. She is one of the four Indians on the Fortune list of 50 most powerful business women in the world.Her achievements have drawn appreciation from India and abroad. Various organizations have recognized her with her contributions.


Awards
In 2013, she was recognized as Forbes' Women Leader of the year.
She was ranked 17th in the list of top global women business leaders by Fortune magazine, USA.
She is the second most powerful businesswoman in India in this list.