Premji was born in Bombay, India, into a Gujarati Muslim family. As the "Rice King of Burma," his father was a well-known businessman.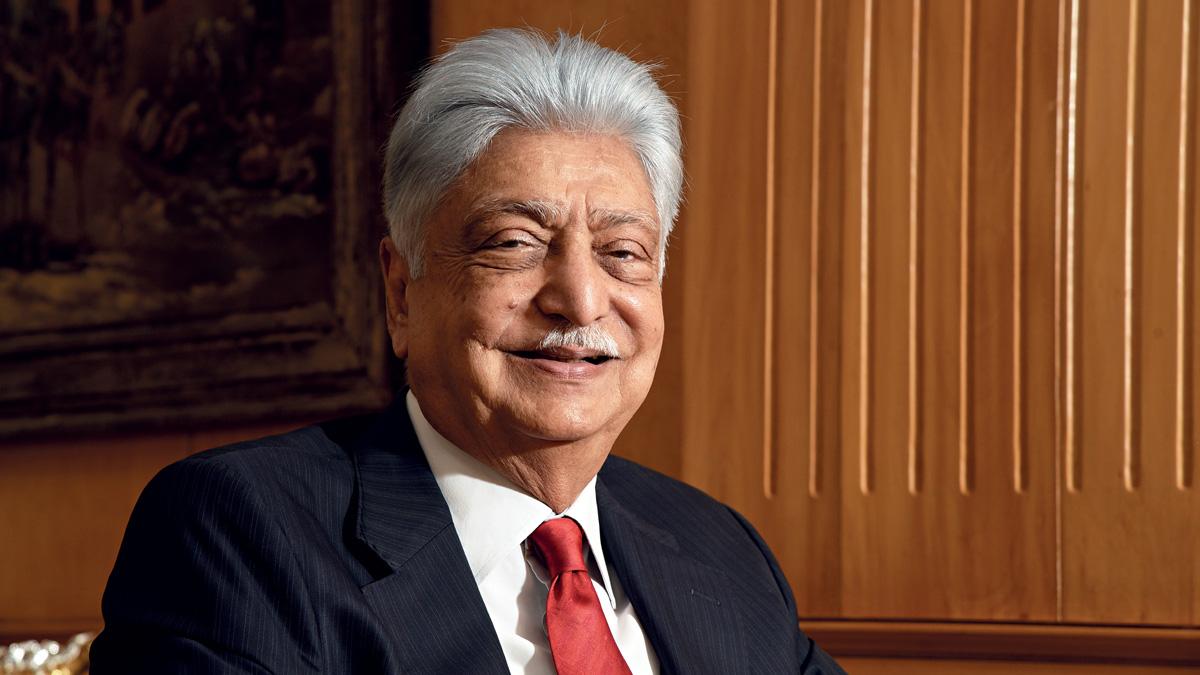 | | |
| --- | --- |
| Name | Azim Hashim Premji – Founder, Chairman of Wipro |
| Born | 24 July 1945 |
| Education | B.S.E (Stanford University) |
| Nationality | Indian |
| Children | Rishad Premji, Tariq |
| Award | Padma Vibhushan |
Early Life
---
Premji was born in Bombay, India, into a Gujarati Muslim family. As the "Rice King of Burma," his father was a well-known businessman. Premji obtained a Bachelor of Science in Electrical Engineering from Stanford University. Yasmeen Premji is his wife. The couple gave birth to two children, Rishad and Tariq. The IT division of Wipro is currently led by Rishad Premji as its chief strategy officer.
"Talented Business Baron" Azim Hashim Premji is a successful businessman. In addition to being a superb philanthropist, Azim Premji founded and currently heads the organisation "Wipro Limited." He is the foundational support for Wipro Software's growth and continued existence. With a personal wealth of 16.4 billion in 2014, according to Forbes, he was the fourth wealthiest person in India and the richest Indian between 1999 and 2005. He was ranked among the top 20 most powerful men in the world in 2010. Premji owns a private equity fund in addition to 75% of Wipro. He was included in Time Magazine's list of the top 100 global influencers.
Azim's Business Commencing Peak
---
Azim didn't start Wipro IT Limited as his first company; instead, he first established Western Indian Products Ltd. in the small town of Amalner in the Maharashtra district of Jalgaon. This company previously produced laundry soap with the brand name 787, a byproduct of the oil manufacturing process, and cooking oil under the brand name Sunflower Vanaspati. After graduating from Stanford University, he changed his business to a different process and returned home. In addition to manufacturing bakery fats, he also produced some items like ethnic ingredient-based toiletries, hair care soap, lighting products, and hydraulic cylinders through his company, Western India Vegetable Products, which had previously dealt in the production of hydrogenated oils.
Due to the IT sector's boom in the 1980s, he shifted his focus there and entered the high-tech industry by producing minicomputers in partnership with the American company Sentinel Computer Corporation. He changed his focus from one area to another in this way.
A great "philanthropist," Premji He gives generously, both through his own donations and those made on his behalf by businesses. He is an excellent example of responsible business in India. He was recognised as India's top philanthropist and received the award for ensuring access to high-quality education. His trigger was the growing gap between the wealthy and the poor; he was concerned that this gap would endanger society. His goal was to establish the highest possible educational standards, which would enhance both social and economic conditions. His action plans include working with government schools, bringing about social change, and raising teacher standards. Additionally, he founded Azim Premji University to train educators, put an emphasis on research, and establish 200 rural schools to promote quality education. He is what is referred to as "the first tug of philanthropy."
Awards and Honours
---
He received an honorary doctorate in 2000 from the Manipal Academy of Higher Education as a reward for his bravery.
Azim Premji received the Lakshya Business Visionary Award in 2006 from the National Institute of Industrial Engineering in Mumbai.
His outstanding contributions to trade and commerce earned him the Padma Bhushan award from the Indian government in 2005.
He received the Padma Vibhushan, the country of India's second-highest civilian honour, once more in 2011.
He was given the ET Lifetime Achievement Award in 2013.
These are just a few instances that illustrate Azim Premji's exceptional character. "I strongly believe that those of us who are fortunate to have wealth should contribute significantly to try and create a better world for millions who are far less fortunate," said Azim Premji.
---
Please visit for more information about influencers.
Anand Burman – Chairman of Dabur
Anand Mahindra – The Chairman of Mahindra Group
Abhay Navalmal Firodia – Chairman of Force Motors Ltd